Some notable families in Nigeria were engrossed in controversies that got the country talking of their travails for some tim last year. The media, particularly the social media and traditional ones feasted on the controversies. Though few, but they held the country spell bound for the period each lasted.
Ex-IGP Idris Kpotun vs Asta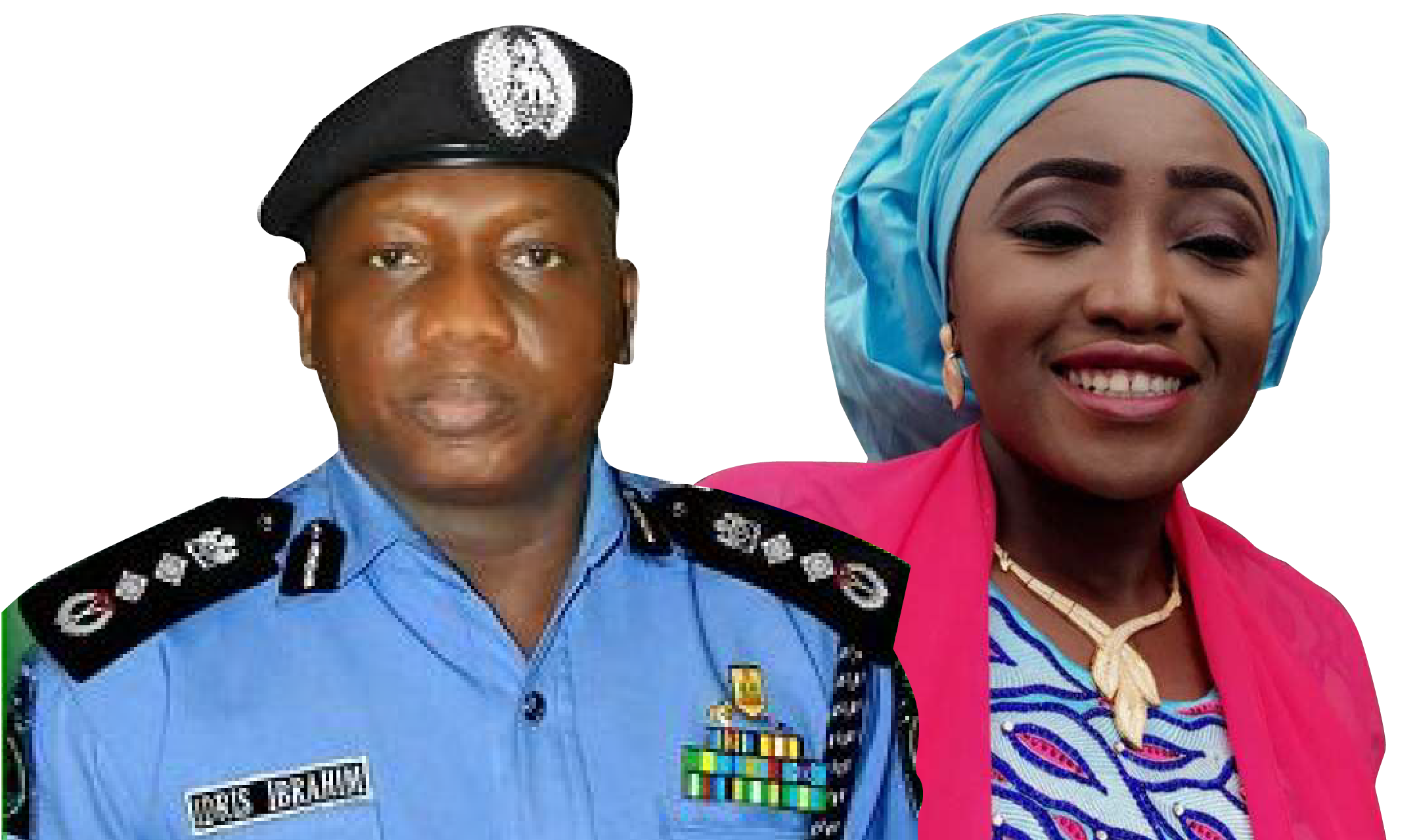 Former Inspector General of Police, Ibrahim Idris Kpotun was caught in a marital controversy dating to 2017, when he got married to Amina Asta, a Kaduna State-born Deputy Superintendent of Police (DSP).
This led the former IG to part ways with his first wife Barrister Asmau Ndayako, a Nupe princess in 2018.
From then till the end of last year, it had been one issues or the other such as him being reportedly keeping distance from his biological children; that Kpotun was forced to sign the divorce letter of his first wife, that the former IG was under a spell and his relations tried to rescue him, while it was also heard that the new wife tried to change the titles of most of the properties bought by the former IGP over the years.
Other events that followed include the divorce of Asta at stage three by Kpotun following the intervention of his relations, who believed their bread winner was under a spell inflicted by the new wife then, This was after the estranged couple had gone on a lesser hajj where Asta reportedly remained in the hotel leaving Kpotun to undertake the Umrah rituals alone.
The former police chief close relations also accused Asta of constantly changing the ex-IGP's phone numbers, just to put him away from people. So many things were said of the former IGP, and as it would be said a lot of water have passed under the bridge. The climax of the saga was the remarriage of Kpotun to his first wife on Friday January 1, 2021 to Asmau.
Kpotun was appointed by President Muhammadu Buhari on March 21, 2016, and served as IGP till his retirement in January 2019.
Fani Kayode vs Chikwendu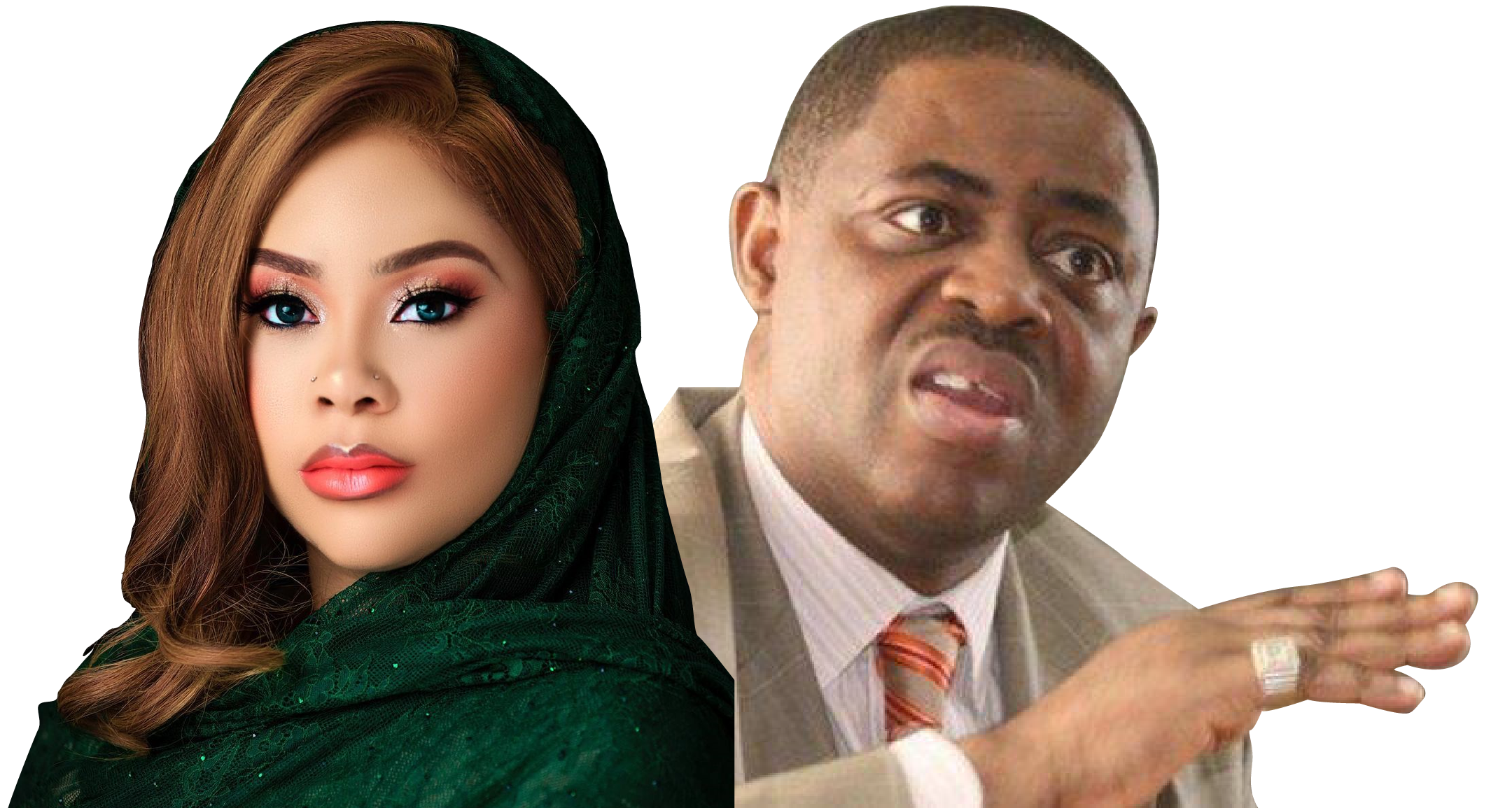 For former minister of aviation, Femi Fani-Kayode, his marital controversy is a carryover from years past with his estranged wife, Precious Chikwendu.
It has been accusations and counter accusations as well as denials upon denials of physical abuses and infidelity while they were married.
On March 6, 2021, Fani-Kayode had cause to react to claims made by Ms Chikwendu via a court affidavit that theirs was a violent union. The underlying cause of this was the fight over custody of their four sons.
Ms Chikwendu who accused him of severally assaults including when she was pregnant, is demanding full custody of their four sons, made the allegations in an affidavit she deposed in support of an originating motion brought pursuant to Section 69 of the Child's Rights Act, 2003.
Ms Chikwendu, who alleged that the ex-minister had denied her access to her children for several months, asked the court to compel Fani-Kayode to give her a monthly payment of N3.5m for the upkeep of the four sons.
The news of their separation was made public in September 2020.
Ooni of Ife vs Prophetess Naomi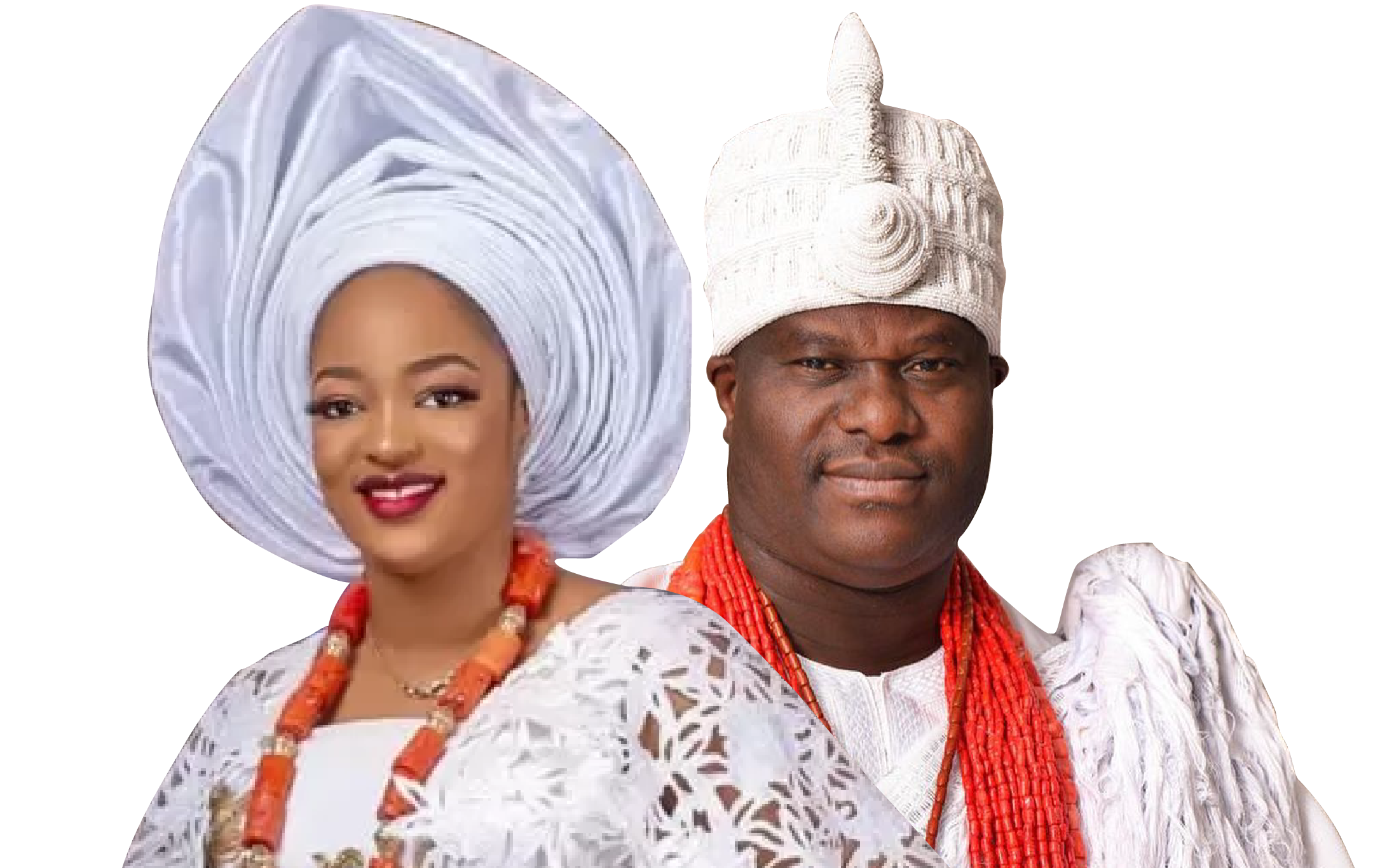 All seem to be going well for the Ooni of Ife Oba Adeyeye Ogunwusi in the three years of marriage with one of his wives Prophetess Naomi Silekunola when suddenly the news waves became awash with separation controversy between the royal couple.
Naomi's mother has been allegedly fingered as the cause of her marital woes. Her overbearing and unruly behavior in the palace allegedly crashed her daughter's marriage. Since she moved into the palace after her daughter's marriage to the king, she has been at loggerheads with palace staff and some of the other queens. While the Ooni wasn't too happy about the situation, Olori Naomi allegedly always took sides with her mum.
Things came to a heed three weeks ago when Olori Naomi had publicly ended her marriage to the monarch saying she could no longer cope with the king's disposition.
She therefore announced on her verified Instagram handle; @queen_silekunolanaomi_ogunwusi that she should no longer be addressed as the Queen of Ile-Ife, but as the Queen of the people.
But the palace was playing softly as the Ooni said on his Facebook page that he still loves Naomi. He made an overture to her in the message, saying he was packaging a special gift for her.
Oba Ogunwusi did not elucidate further on his marriage controversy with Naomi in the message which greater content were seasonal greetings and admonitions to his subjects
There has been intervention into the crisis as elders from both families met in Akure on December 30, Ondo State where Olori Naomi is from and where she relocated to.
One of the elders, Prince Eniola Olajuni, noted in a Facebook post that Naomi's mother had also asked for forgiveness, although details of that were not given.
Olajuni wrote: "Battle is over. Ooni of Ife and Queen Naomi Ogunwusi settle as Akure and Ile-Ife elders meet the family this evening. As Queen Naomi Ogunwusi's mother apologises."
Ohakim vs Amuchienwa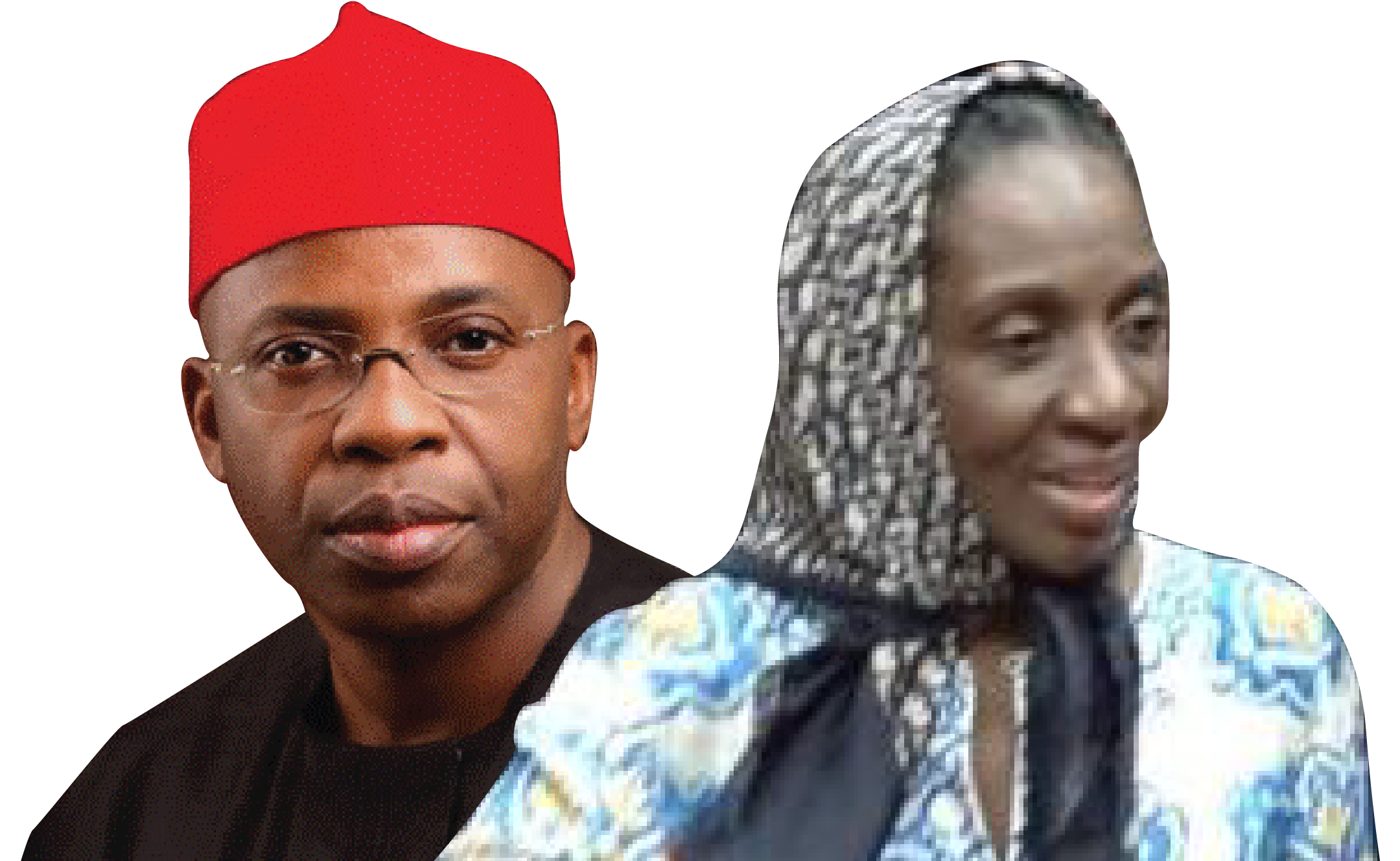 October 28, 2021 was the date set for the commencement of trial of Miss Chinyere Amuchienwa Igwegbe who the police are prosecuting for allegedly providing false information in a petition she wrote against former Governor of Imo State Ikedi Ohakim.
It is, however, not certain if the trial has commenced as at the time of filing this report.
This court case is an offshoot of a petition filed by Ohakim alleging intimidation, threat to life and extortion against the Lagos-based Imo-born Igwegbe
Justice Halilu Yusuf of Federal Capital Territory High Court, Maitama, Abuja on Thursday July 22,2021 granted bail to Igwegbe, the estranged mistress of Ohakim.
It would be recalled that in August 2020, trouble started between the duo when the lady squared up in physical fight with Ohakim in BON Hotel, Abuja over money she said the former governor owed her.
Ganduje's son vs his mother
The seat of Kano State Government also had a share of family squabbles last year when Governor Abdullahu Umar Ganduje's son Abdulazeez on September 13 reported his mother Hajiya Hafsat to the Economic and Financial Crimes Commission (EFCC)
Abdulazeez has accused his mother of bribery and land fraud, consequently, the anti-graft agency extended invitation to the Kano State First Lady to appear before it on September 9 in the Abuja headquarters to answer those charges
Mrs Ganduje shunned the EFCC invitation and on September 14, she flew to London to attend to her son's convocation.
Abdulazeez has reportedly fled to Dubai after the controversial incident.
Governor Kure's son vs his mother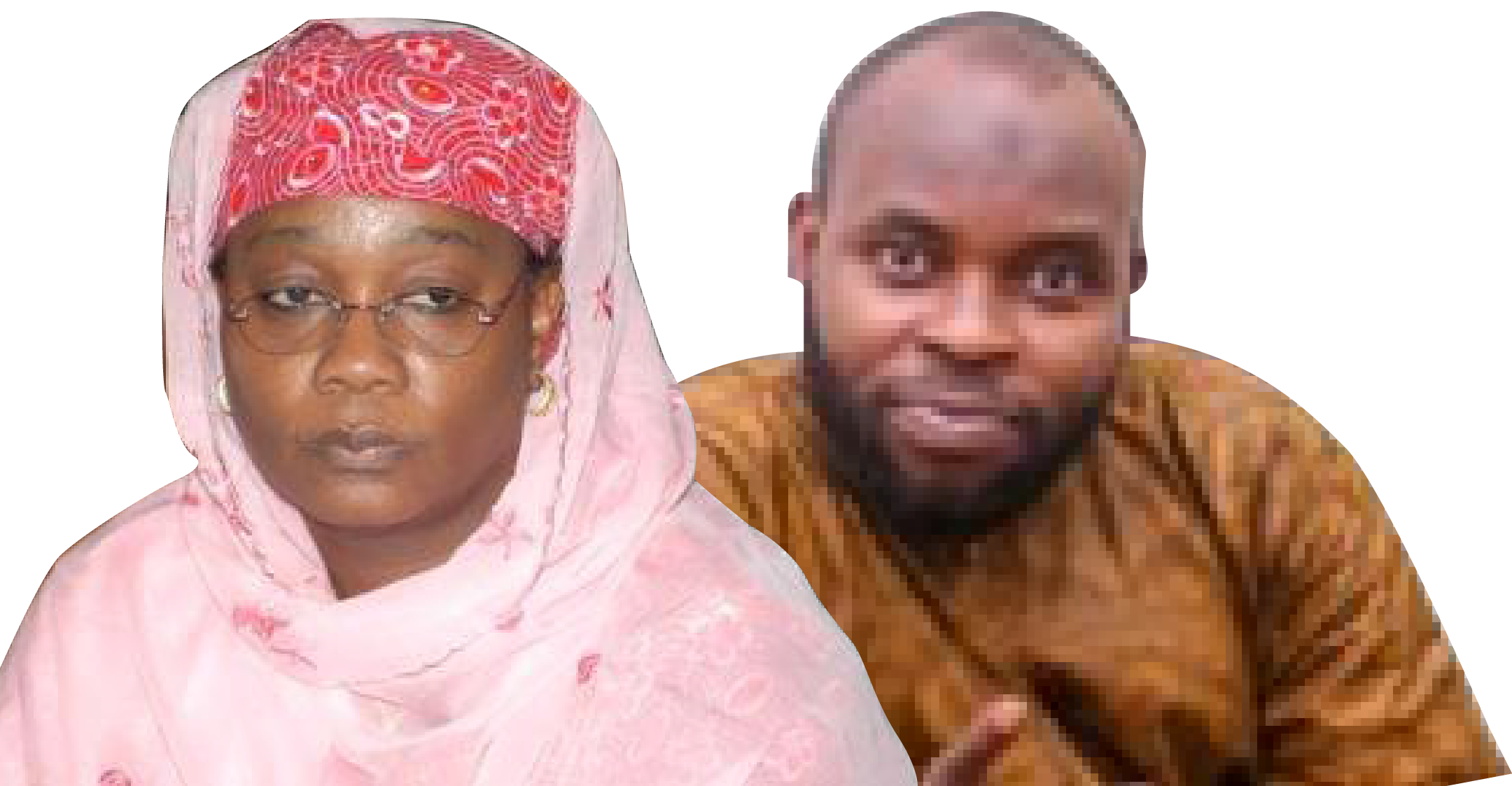 Niger State woke up on the last day of January 2021 to a news that one of the children of the late former Governor Abdulkadir Kure, Umar Abdulkadir Kure, sued his mother, Senator Zainab Kure to Sharia Court of Appeal. of Niger state challenging the distribution of his father's estate by an Upper Sharia Court/Administrator.
Umar who joined his other siblings Ibrahim Abdulkadir Kure, Khalifa Abdulkadir Kure, Nureini Abdulkadir Kure and Khadijat Abdukadir Kure prayed the court avail him more time to seek leave to appeal, another order for leave of Sharia Court of Appeal to Appeal and an order for extension of time within which to file the notice of appeal on grounds that the trial court/administrator did not serve him with its decision until the 30 days within which to appeal elapsed.
Umar said in an affidavit that he was not satisfied with the trial court/administrator in the distribution of their late father's estate.
He said he was not present on the date the purported distribution was made and that he was not aware of the sharing of the estate on December 11, 2019 until he was served the decision on January27, 2020 thereby elapsing the 30 days within which he can appeal.
Umar Abdulkadir also challenged the distribution of his father's estate without payment of all unsecured debt of the deceased and that he was not given fair hearing in the distribution of the estate.
Nothing has been heard after this court case on the matter again.