Emir of Karaye, Alhaji Ibrahim Abubakar ll, has appointed Alhaji Saleh Musa Kwankwaso (Baba) as the new Makaman Karaye and district head of Madobi.
The new district head is a younger brother to the former Governor of Kano State Rabiu Musa Kwankwaso.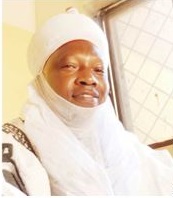 Kwankwaso succeeded his father who died recently.
Until his appointment, the new kingmaker, was the village head of Kwankwaso in Madobi local government.
Information Officer of the Karaye emirate council, Haruna Gunduwawa, said Thursday that the appointment was recommended and approved at this year's first meeting of the  council held on Wednesday.