Nomadic schools have remained moribund in most parts of northern Nigeria as state governors deprive them of funds for infrastructure, manpower and consumables despite the lethal banditry launched by herders which is causing wanton destruction of lives and property.
Bandits have been wreaking havoc in Northwest and Northcentral parts of the country by sacking villages, killing hundreds, destroying farmlands and mass abductions for ransom.
There are at least 40 local government areas across six northern states that have become operational bases for some notorious armed bandits.
Northern states have allowed nomadic education to collapse thereby further deepening the neglect of the herders which experts say described as one of the causative factors of the bouts of attacks by the herders.
Findings have shown that there are about 3.4 million nomads' children who are out of school as at November last year.
Our correspondents report that the nomadic schools' infrastructure, where they exist, are in shambles, with no teachers, consumables, among others.
Poor budgetary allocations
Investigations by 21st CENTURY CHRONICLE revealed that the 19 northern states have budgeted less than N800 million for nomadic education in the last two years.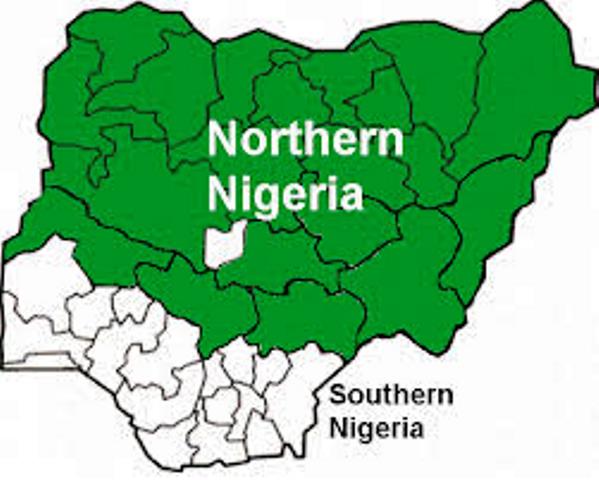 Analysis of published budgets of the northern states in 2020 and 2021 have shown that only about N702 million has been budgeted for nomadic education.
Only Sokoto, Zamfara, Jigawa, Borno, Gombe and Bauchi states made budgetary allocations for the education of nomadic children.
Jigawa has the highest allocation of N226 million this year, while there was nothing for last year. Zamfara budgeted N72 million and N63 million, Sokoto N71 million and N98 million, while Borno earmarked N62 million for 2020 and 2021 respectively.
Our correspondents report that the lack of adequate budgetary allocation to the nomadic education in the region has led to further deterioration of existing nomadic schools in some states.
Poor funding, decay cripple 83 nomadic schools in Sokoto
21st CENTURY CHRONICLE reports that despite declaring a state of emergency on education in Sokoto State, poor facilities are threatening nomadic education as evidenced in the state of affairs at one of the nomadic schools located at Fadirma in Wamakko local government area.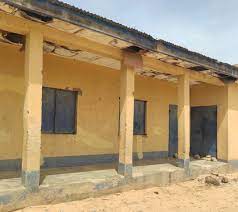 Our correspondent who visited the school met the pupils sitting on the bare floor receiving lessons in a classroom with broken chairs, tables and torn ceiling as well as broken doors and windows.
It was learnt that even with 83 of such schools spread across the 23 local government areas of the state, a staff of the state agency for Nomadic Education told 21st CENTURY CHRONICLE that the demands for more schools was high, but that this was not being met, as the agency has not been receiving cash backing for its yearly budget.
"Money would be approved for nomadic education without cash backing. We don't have money to maintain the existing schools let alone build new ones," adding that even the monthly impression to the agency is not being paid.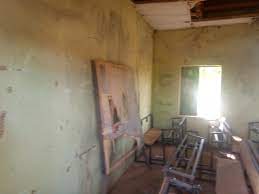 Executive Director, Sokoto State Agency for Nomadic Education, Abdullahi Abubakar Bangala told 21st CENTURY CHRONICLE that only N50 million was budgeted for the agency this year. "The money is meant for renovation and construction of new schools," he said.
It would be recalled that, part of the conditions given by bandits in the state to denounce banditry was better education to their children.
No teachers for Adamawa nomadic schools
In Adamawa State, bandits have cried out over the neglect of the 141 nomadic schools run by the state government.
Stakeholders said some of the schools had only two teachers amid lack of basic instructional materials.
A parent, Ja'e Buba recalled that "two decades ago, students' performance had been so impressive that the schools heralded a bright future for children of nomads. However, the current condition of the schools has discouraged many parents from enrolling their wards.
"The Adamawa State Universal Basic Education Board (ADSUBEB) has stopped sending officials for inspection," he added.
The chairman, Adamawa chapter of the Miyetti Allah Cattle Breeders Association (MACBAN), Usman Jaoji told 21st CENTURY CHRONICLE that some of their schools have been taken over in Numan by non-Fulani after conflicts led to the displacement of herders in area.
"The schools are in terrible conditions but the state government has promised to rebuild them," he stated.
Coordinator of Nomadic Education under the Adamawa State Universal Basic Education, Amina Babakano, confirmed the deplorable state of nomadic education in the state.
She told 21st CENTURY CHRONICLE that nomadic schools in the state lack enough manpower, teaching aids and infrastructure, adding that teachers often reject postings to the schools due to insecurity and bad roads leading to remoteness of their locations.
"Some schools have only one or two teachers. In all the schools under Yola South Local Government Area, it is only in the Garandiya community that we have up to three teachers.
"All the nomadic schools in Madagali are close to Sambisa forest and Boko Haram burnt some classes but the Nomadic Commission renovated one of the schools and I think lessons have started," she said.
Competent sources in the ADSUBEB revealed that for many years now, there has been no budgetary allocation to nomadic education in the state, a statement the coordinator would neither deny nor confirm.
The MACBAN leader, therefore, called on Governor Ahmadu Umaru Fintiri to extend his current drive in the education sector to nomadic schools for equitable distribution of democracy dividend.
In Katsina, pupils abandon schools to hawk fura da nono
Katsina state is one of the worst hit states by the deadly attacks of marauding bandits, as only the Lawal Ba Nomadic Primary School Kwarin Tama and Marai Nomadic Primary School Marai all in Katsina local government area are in session.
Our correspondent reports that the state government has renovated Kyabbo Nomadic Primary School, Jibia; Hamada Nomadic Primary School, Sabuwa; Giginyu Nomadic Primary School and Garin Liman Nomadic Primary School both in Batsari local government area, including those under the National Nomadic Commission. The remaining schools in Batsari, Jibia and Sabuwa local government areas are all shut down due to insecurity.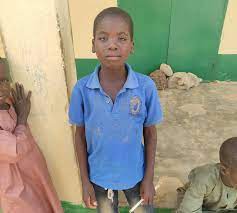 At Kwarin Tama village when our reporter visited, very few students were in the school where only a block of classrooms was being built. There were only six chairs with broken blackboard and worn out ceilings in another. The school has four teachers on government payroll while three others are voluntary.
Laminu Usman, a primary 6 pupil told 21st CENTURY CHRONICLE that "we go to school but our elder brothers and uncles go to farm and rear animals. When we return from school, we take some animals and go for rearing too."
But girls don't go to school. One of them, Aisha, Laminu's sister, said she was not enrolled in school, adding that all she does is trek to Katsina metropolis daily to hawk Fura da Nono. Aisha said she would like to go to school.
Our correspondent visited another nomadic school in Marai. which has not been in session for months now, according to a security man at the school. He said renovation is going on in the school as a new block of classrooms was being built by the state government while two others were being repaired. No desks were seen in all the classrooms but there were desks outside.
The Public Relations Officer, Katsina State Universal Basic Education Board, Badaru Jikamshi, said despite the security situation in some areas, the board has been renovating nomadic primary schools in the state.
Publicity Secretary of Miyetti Allah Cattle Breeders Association (MACBAN) in the state, Abubakar Muhammad, said the association has been complementing government efforts by sensitizing their members to send their children to schools. He called on the state and federal governments to build more nomadic schools and provide the equipment needed.
No classrooms, teachers for nomads' children in Kano
In Kano, a visit to a nomadic school at Hurgu Fulani village of Rogo local government area shows a single block structure with only two teachers and more than 100 pupils depending on the season.
Leader of Hurgu Fulani community, Hardo Yahaya, said the two teachers assigned to the school were not enough, "though they have been doing quite a great job in educating the community members." He added that the need for more teachers should be taken seriously to ensure that the system continues to thrive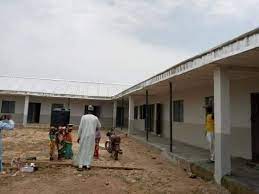 Another nomadic school is the one Fulani predominantly-dominated Muntutre community by former governor of Kano State Rabiu Musa Kwankwanso being run by the inhabitants. Rano Local Education Authority (LEA), however, posts teachers to the school which has over 70 percent of the pupils as Fulani.
A spokesperson of the parents, Malam Ubale Bashari said the school has been the best thing to ever happen to them, recalling that before the school, the whole settlement was without any formal school setting. "The school started off as an Islamiyya and later the Primary School took off. The exciting thing about the whole gesture was when parents indicated interest to seek knowledge too," Bashari said.
A Kano-based educationist, Malam Jibril Muhammad Shehu, told 21st CENTURY CHRONICLE that the state government budgetary allocations to nomadic education has not been clearly defined as it was embedded under the education budget and has no vote of its own in the 2020 and 2021 budget.
Banditry result of long neglect of herders – Political scientist
A lecturer at the Department of Political Science, Usmanu Danfodiyo University, Sokoto Professor Yahya T. Baba, said banditry is one of the many consequences of long time neglect of nomadic education by the government.
He said Fulani have lost their grazing reserves, animals and the injustice against them, so they must devise another means of survival and protection against their perceived enemies.
"All these are the consequences of a long time neglect of nomadic education. Because if you missed education, you missed everything," he said.
Educating nomads alone won't end banditry – Economist
Dr Ibrahim Adamu Abubakar of the Department of Economic and Development Studies, Federal University, Dutse, said just educating nomads will not stop banditry by Fulani herders.
He said even in the city, not all educated individuals were gainfully being involved in productive activities adding that "educating them alone is not the answer to the banditry puzzle, because the Fulani herdsmen issue is a multi-faced that needs a multi-dimensional approach to it.
Dr. Abubakar said most of the herders are not Nigerians, adding that the government should do a census of Nigerian Fulani.
"There should be a total overhauling of the whole herdsmen concept through provision of basic infrastructure facilities as well as provision of a well defined grazing route for their cattle," he said.
Educating nomads will address banditry – NCNE boss
Vibrant nomadic education will arrest the relapse of youth into conflicts, insurgency, armed robbery, kidnappings, drug abuse and rape.
The Executive Secretary of NCNE, Professor Bashir Usman, disclosed this recently at a four-day workshop on a new curriculum for nomadic education.
"Our country is therefore in dire need of a solution to stem the rising spade of this menace that is at the roots of our current national security challenges with all its attendant consequences," he said.