The University of Tehran on Saturday bestowed an honorary doctorate upon Sheikh Ibrahim Zakzaky, a prominent Shia Muslim cleric from Nigeria.
During the event, the Nigerian Shia cleric shared insights into his five-decade-long advocacy, emphasising his desire for a low profile.
Recalling the pivotal 1979 Islamic Revolution in Iran, led by the late Imam Khomeini, Sheikh Zakzaky revealed that his decision to educate Nigerian students was influenced by the departure of the late Imam from Paris, France, to Tehran in the same year.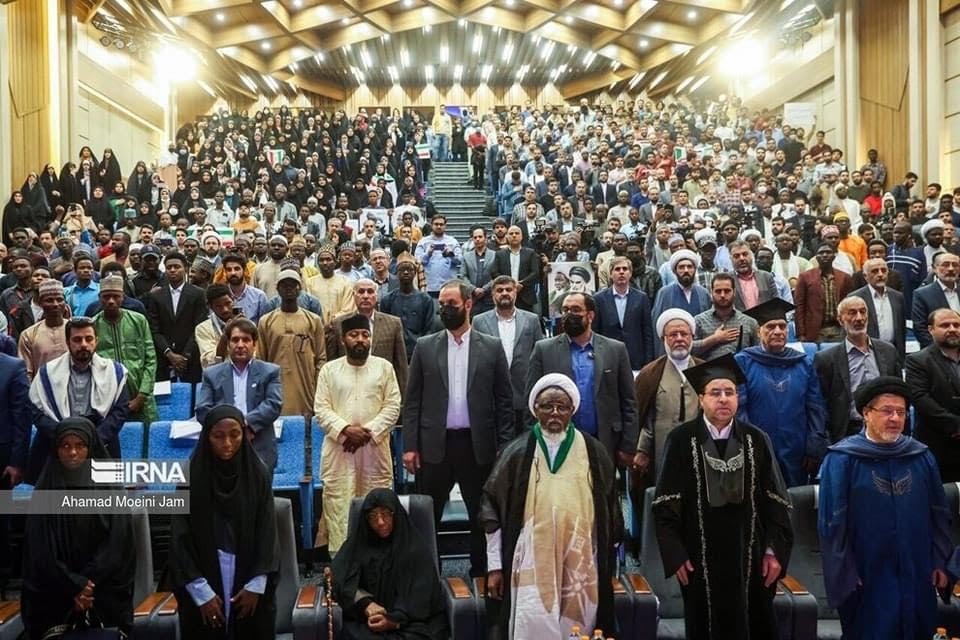 He highlighted the Islamic Revolution's widespread impact, noting that even individuals with different ideological backgrounds, including communists, were deeply impressed by the transformative nature of the revolution.
Sheikh Zakzaky, accompanied by his family, is currently visiting Iran, where he had the opportunity to meet with the Supreme Leader of the Islamic Revolution, Ayatollah Seyyed Ali Khamenei, on Saturday.
(Islamic Republic News Agency)