Zamfara State Government has said the police operatives have recovered 40 armoured SUVs and other exotic vehicles looted by former Governor Bello Matawalle.
This was disclosed in a statement by Governor Dauda Lawal's spokesperson Sulaiman Bala Idris on Friday.
Mr Idris said that the police have acted on a court order and a search warrant obtained for the operation.
The statement reads, "Recall that the Zamfara State Government has communicated officially to former Governor Bello Matawalle and his Deputy to return all the missing vehicles within five (5) working days.
"We also lodged an official complaint with the Police on overriding public interest on wasteful looting of valuables including official vehicles.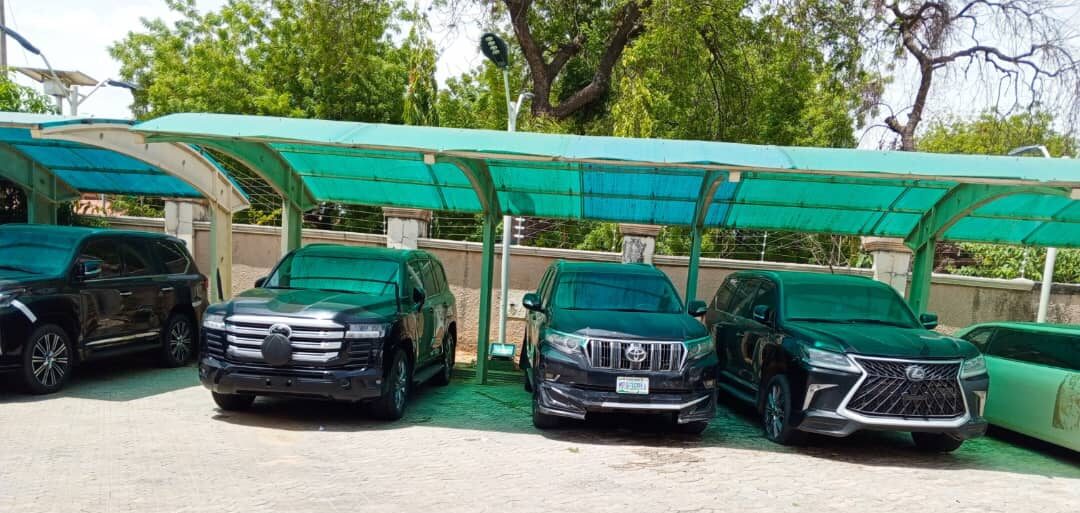 "Consequently, the Police sought a search warrant which was duly given by the court and hence raided Matawalle's residence in Gusau, Maradun Local Government, and another unidentified hideout.
"Over 40 vehicles were recovered including Three bulletproof vehicles and Eight SUVs.
"We want to reaffirm our commitment to recover all that belongs to the people. Our common resolve is to rescue and rebuild Zamfara. Recovering the proceeds of crime and public assets is a critical part of our rescue mission.
"We want to call on the people of Zamfara to remain calm as we continue to record massive improvements in the areas of security and the lingering water scarcity in the state."