The Chief of Army Staff, Lt Gen Taoreed Lagbaja has commissioned the headquarters of the 8 Division of the Nigerian Army in Sokoto.
Gen. Lagbaja told men of the Division to justify the befitting office complex by ending banditry and other security challenges in the state and Northwest.
He promised to provide them with all the necessary platforms required to achieve that.
"I must tell you that the Nigerian Army is determined to stamp out the insecurity in these general area.
"I will provide all the necessary platforms to 8 Division to do that task.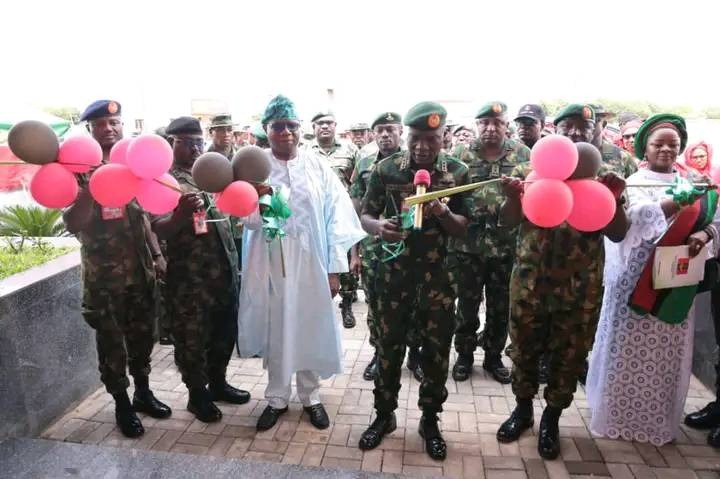 "I as the Chief of Army Staff reaffirm my confidence in the General Officer Commanding 8 Division and Commander, Operation Hadarin Daji to do the needful to Sokoto state and the Northwest to bring about the most desired stability in order to aid economic activities in this region," he said
While paying a courtesy visit to Governor Ahmed Aliyu, Lagbaja sought for the continuous support of the government and people of the state to military formations and units, stressing that achieving military objectives rests on the tripartite of the people, the government and the military.
"This Nexus is necessary to combat insecurity and bring about the desired peace and security.
"So I seek the cooperation of the government and the people of the state to our units and formations in providing information, intelligence and the necessary support to these motivated troops who are determining to act in line with their constitutional responsibilities," he said
Responding, Governor Aliyu thanked the army for their efforts to restore peace in the state.