As Dikko Umar Radda started his quest to take over from his political leader, Aminu Bello Masari, as the governor of Katsina state, there are hurdles he and the party must overcome.
In May, Radda surprised nearly every political pundit to emerge governatorial flagbearer of the All Progressive Congress (APC).
Radda, who briefly served as Governor Aminu Bello Masari Chief of Staff, defeated eight other aspirants.
Radda got 506 votes while Mustapha Muhammad Inuwa, the immediate former Secretary Government of the state came second with 442 and Abbas Umar Masanawa, a former Nigeria Printing and Minting PLC head came third with 436.
The other aspirants were forrmer Managing Director of Federal Mortgage Bank of Nigeria, Ahmed Usman Dangiwa got 220, deputy governor, Manir Yakubu got 65, Sadiq Abubakar Yar'adu'a got 32, Faruk Lawal Jobe a forrmer commissioner for budget and Economic Planning got 71, Umar Abdullahi Tata 8 and former chief security officer to President Buhari, Abdulkarim Dauda Daura got 7.
The hurdles before APC, Radda
The immediate former director general of the Small and Medium Enterprises Development Agency, (SMEDAN) has since started reaching out to stakeholders and the electorates with the hope of getting their votes comes 2023.
In this analysis, 21 CENTURY CHRONICLE looks at the political issues that Radda – Masari and the APC – must tackle to win the seat.
Mustapha Inuwa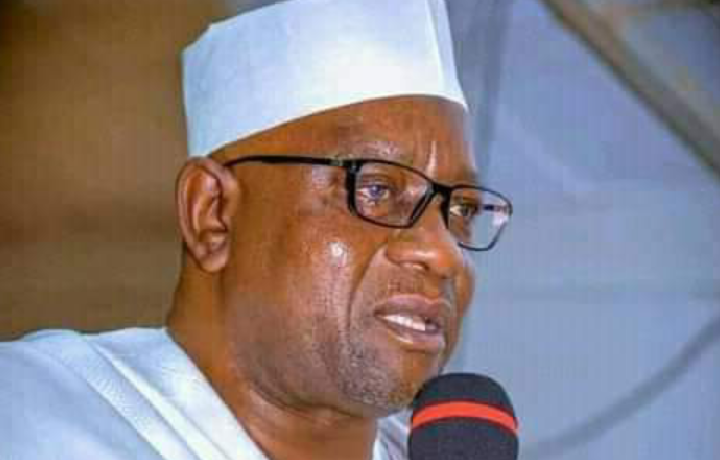 The immediate former Secretary Government of the state, Mustapha Inuwa came second during the primaries. Immediately after the election, he congratulated the winner and was said to have moved on with his life not until he met with members of his Support Groups across the state.
In the event at the Katsina Motel, Inuwa said the state government supported Radda because they wanted a puppet they can control.
He noted that he lost the primaries because he is being seen as too strong to be controlled.
"It's possible they thought when we win we'll make more positive impact more than them. They preferred a weakling, someone that can easily be controlled. They have worked with us for seven years and know we're not weaklings. We're people of good characters and we can't be forced to do anything against the people wish. They know we can't do anything bad against the public."
Few days after that, Radda returned the salvo and called Inuwa "Turmi" mortar that would be hard to sell to the people. But it was not long after that event the Radda and APC learnt that it was a mistake to poke Mustapha Inuwa.
Inuwa, who was the first substantive APC chairman in the state, has a well spread political structure cutting across the party, civil service and political leadership. He is said to have at least four top permanent secretaries, five Commissioners,heads of parastatals, 18 House of Assembly members, several local government chairmen who are still behind him.
From June to date, Inuwa has received in courtesy visit, the gubernatorial candidate of the PDP, Lado Danmarke and his team, NNPP gubernatorial candidate, Nura Khalil and his team, Dikko Radda himself had visited Inuwa twice including the visit with Kashim Shettima, the APC vice presidential candidate.
His campaign office continues to receive political leaders from within and outside the state. Recently, he told a group of his loyalists from the APC that he would not support a candidate that called him Turmi.
How APC handles Inuwa will play a great role in the 2023 elections in the state especially because of his cult like following in the state with functioning offices in the 34 local government areas.
Mangal and Masanawa factor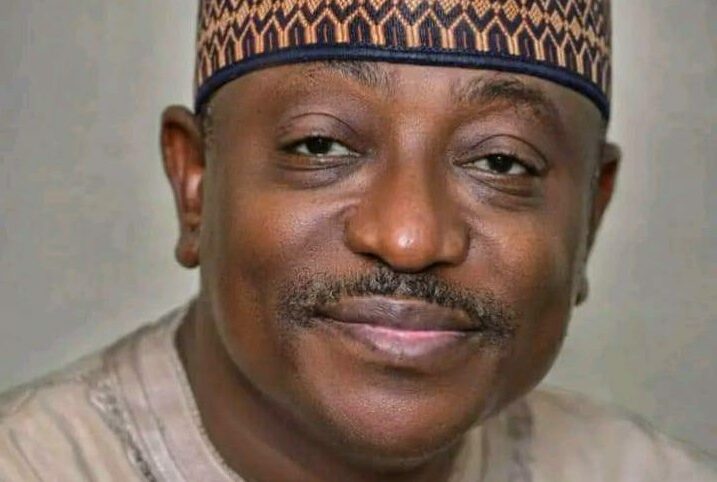 Alh. Dahiru Barau Mangal has been in the political scene since 1999. Aside his stupendous wealth, Mangal has been one of the few godfathers that decided political offices in the state since at least, 2003.
Radda and Masari have a fire to quench in the 2023 general elections owing to the fact that Mangal didn't only support his distant cousin, Abbas Umar Masanawa, but was said to be behind the candidature of the former Minting and Printing Boss. He is said to be angry with the party in general and the governor specifically for not supporting his candidate despite earlier promises.
Mangal was said to have spent huge amount of money in the build up to the primaries through his boys to ensure that Masanawa emerged but to no avail.
Though Mangal has not come to dissociate himself from the Radda candidature, he is yet to be seen supporting the candidate. Most of his notable boys are always not being sighted in any of the party's or Radda's gathering.
Abbas Masanawa himself has not thrown his supoort behind Radda. Recently, his campaign coordinator, Mamman Yaro Batsari while briefing newsmen, said Masanawa and his political structure is yet to make their stand on who to support.
Core Buhari boys
In Katsina state, the current deputy governor, Mannir Yakubu is known to be the most "fanatical" Buhari follower who has followed the President since 2002. His wife is the daughter of Mamman Daura. He has been at the APP, ANPP, CPC and APC all following Buhari.
In the build up to the primaries, he was said to be backed by Mamman Daura and the Abuja politicians.
Though he has congratulated Radda and promised to support his candidature, Mannir Yakubu has not been seen keeping to his promise. None of his political boys and associates including Kabir Ibrahim Kebram and Ibrahim Jikamshi were publicly seen supporting Radda. Mannir Yakubu and his wife have instead been more concern campaigning for Bola Tinubu.
His campaign coordinators have also been distancing themselves from the Radda candidature even as none of his political structure including campaign offices and vehicles have been handed over to the Radda campaign.
PDP's unity
For the first time, the strongest opposition political party in the state, People's Democratic Party PDP, has united its top members as the fight to reclaim the state they lost in 2015 intensified.
In previous elections especially in 2015 and 2019, there was obvious disunity between top members especially between the Ibrahim Shema camp, Muttaqa Rabe camp and Yakubu Lado Danmarke camp. For once, the Shema and Danmarke have been united by no person than the state chairman, Salisu Yusuf Majigiri.
Yakubu Lado Danmarke, who is contesting for the second consecutive time, has reached out to Shema, a former governor and the party leader with a plead to unite the party. Those who contested against Danmarke have also been "compensated" with other seats.
The party has claimed many youths and business community leaders notable Musa Yusuf Gafai and Abdul Dan Group.
The NNPP hurricane
Aside the party disgruntlement in APC and the united front that is PDP, Radda has another fight to contend from the fast rising New Nigeria Peoples Party NNPP.
Dr. Muttaqa Rabe, a reknown Umaru Musa Yar'adu'a political son, jumped ship from the PDP. He was joined by Engr Nura Khalil, who has also been around the political scene since 1999. They were consolidating the party before the primaries when APC was caught unawares by the exit of two House of Representatives members; Babangida Ibrahim Talau Malumfashi/Kafur constituency and Armayau Kado Kurfi Dutsin Ma/Kurfi constituency. A former NYSC director general, Brigadier Maharazu Tsiga also joined the NNPP.
Radda is expecting huge votes from the Funtua zone (south) but that is NNPP's stronghold which is also coincidentally the zone that produces Yakubu Lado Danmarke, the PDP candidate.
We're on course – Radda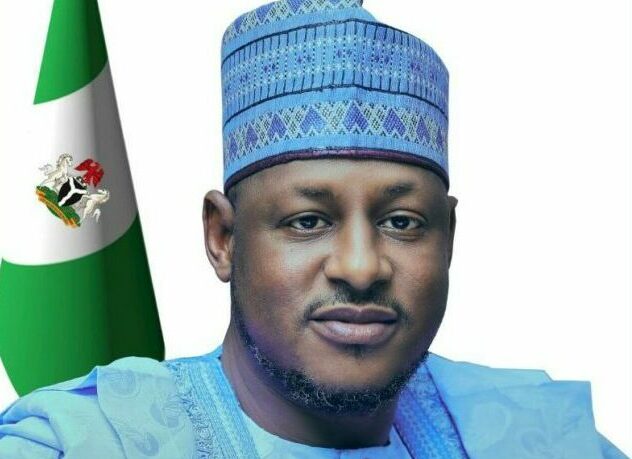 Speaking in a media chat attended by newsmen including 21 CENTURY CHRONICLE reporter, Radda said the party would win all seats in the 2023 elections.
"The way I see it, a political party is more important than any single individidual. The party is for the people and people will control it. It's the people that will go and vote in all the polling units. So, I Dikko Radda, I don't think either Dr Mustapha Inuwa or Governor Aminu Bello Masari or even President Muhammadu Buhari can make or stop APC from winning an election. It's the people that matter. If it's elections, even your single vote as journalist, I want you to give it to me," he said.