Though not a constitutionally provided office in Nigeria, the office of the first lady or a potential first gentleman is one that we can say has come to stay in Nigeria.
The office is traditionally held by the wife of the president or the wife of a governor and by convention, funding and staff have over the years been allocated to the office by successive governments.
First ladies, who bear the title of Her Excellency, over time, play complementary roles to their husbands, through their pet projects, which more often than not, are tailored to causes that affect the most vulnerable people in the society, particularly women and children.
Nigeria has had 15 first ladies since the First Republic, namely; Flora Azikiwe, Victoria Aguiyi Ironsi, Victoria Gowon, Ajoke Murtala Muhammed, Esther Oluremi Obasanjo, Hadiza Shagari, Safinatu Buhari, Maryam Babangida, Margaret Shonekan, Maryam Abacha, Fati Lami Abubakar, Stella Obasanjo, Turai Yar'adua and Aisha Buhari.
In 2015, President Muhammadu Buhari announced the abolition of office of the first lady but his wife, Aisha Buhari continued to be referred to as Her Excellency and enjoys all the perks and official accouterments associated with the office.
As the campaign for the 2023 presidential election hots up, one question many Nigerians have been asking is, who and where are the wives of the 18 presidential candidates?
Even though some of the women, such as wife of the candidate of the All Progressives Congress (APC), Oluremi Tinubu, a serving Senator and wife of the Peoples Democratic Party (PDP) candidate, Titi Abubakar are known in political circles because of their involvement in politics over the years, the same cannot be said of some of the others, who have remained in their shells even as their husbands have been traversing the country, soliciting votes from the populace.
Opeyemi Oluwole Sowore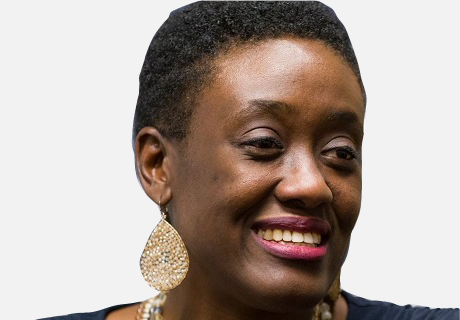 A Nigerian-American, Opeyemi is the wife of Omoyele Sowore, presidential candidate of the African Action Congress (AAC).
She holds a degree from the State University of New York, Binghamton in 1995; an MBA from the Simon School of Business at the University of Rochester in 1997.
She is the Vice President, Head of Consumer engagement at Teladoc Health; and previously worked as an executive at American Express, Citigroup and Delta Airlines.
Opeyemi who resides in the United States is known to be a firm supporter of her husband and was very unrelenting in her advocacy for his release from DSS detention on charges of threat to National Security including treasonable felony, cyber stalking and money laundering in 2019.
She personally led protests to the United Nations Plaza in New York, as well as advocated global intervention from Democracy Now and the US Senate.
She is yet to be seen campaigning alongside her husband in the build up to the election so it remains unclear if she will play the role of first lady, in the event that he wins the election.
Salamatu Rabiu Kwankwaso
Salamatu Sule Galadima Garo is the wife of former governor of Kano State and presidential candidate of New Nigeria Peoples Party (NNPP), RabiuMusa Kwankwaso.
A woman with very rare media presence, not much is known about her education apart from being an old student of Government Girls College (GGC) Kabo.
Salamatu who is in her early 40s, is blessed with six children.
While her husband served as Kano governor, there was no recognition accorded to the office of the First Lady so she concerned herself with handling the affairs of the first family at the domestic level and was rarely seen at official engagements and political activities.
If Kwankwaso is elected president, will his administration give recognition to the office of first lady or is he going to keep to the tradition he established in Kano?
Will Salamatu remain in the background or will she assert herself as other first ladies before her?
Oluremi Tinubu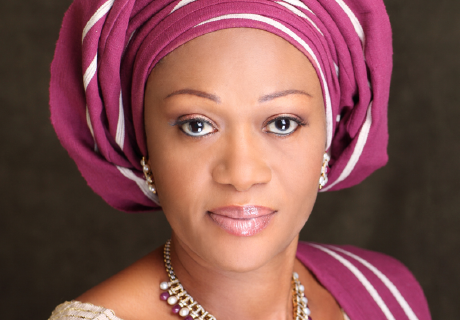 Oluremi Tinubu is the wife of presidential candidate of the All Progressive Congress (APC), and was born on September 21, 1960, in Ogun State.
She attended Our Lady of Apostles Secondary school Ijebu Ode for her 'O' level, received a B.Ed. in Education from the University of Ife, and a National Certificate of Education in Botany and Zoology from Adeyemi College of Education.
A three-term Senator, representing Lagos Central Senatorial District at the National Assembly, she is not new to public life, having previously served as first lady of Lagos State when her husband was governor for two terms.
As first lady of Lagos, she impacted the lives of youth and women through her pet projects, Spelling Bee and New Era Foundation and has continued to create positive impact in her role as Senator, through sponsorship of critical bills and contributing to debates on issues of national development, including her advocacy for creation of state police.
This election season, with her spouse on the ballot, Tinubu has been visible in the women's wing of the campaign council, has been see in company of her husband when he flagged off his campaign and during meetings with some stakeholders.
She was recently some states affected by flood including Benue, Bayelsa, Edo, and Yobe, where she donated cash and other relief materials.
It is clear from her antecedents that she will play a complementary role to support her husband's government if he is elected president come February 2023.
Titi Abubakar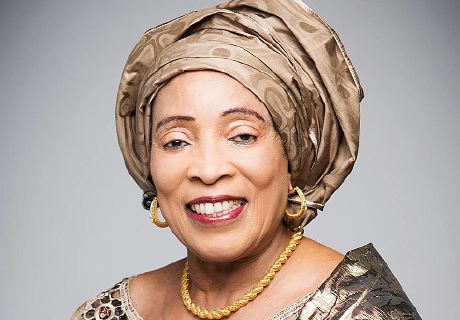 Titi Abubakar is the wife of former Vice president and presidential candidate of the Peoples Democratic Party (PDP), Atiku Abubakar.
Born on on June 6, 1949, she attended St. Mary's Iwo, Osun State, and later Kaduna State Polytechnic.
An advocate of women and child rights, she is the founder of Women Trafficking and Child Labour Eradication Foundation (WOTCLEF) and the initiator of the private bill that led to the establishment of the National Agency for the Prohibition of Trafficking in Persons (NAPTIP).
Though she hasn't been seen much this campaign season, she is known to always support her husband in his presidential bid.
She is an author and speaks English, Yoruba and Hausa languages fluently so connecting with various groups of people across the country will come easily for her, with limited language barrier.
With Titi as first lady, the women's rights movement in Nigeria will no doubt receive a boost as her impact in the area of child trafficking and child labour, through her pet project remains a reference point, many years after.
Margaret Obi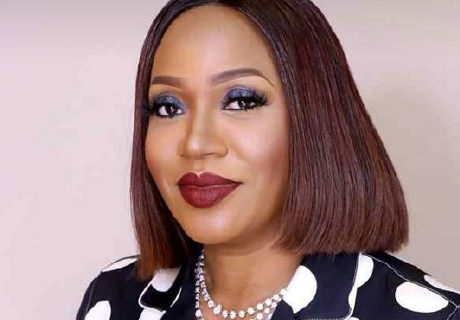 Margaret was the First Lady of Anambra State when her husband, Peter Obi, presidential candidate of the Labour Party (LP) was governor of the state from 2006 to 2014.
She was born on September 9, 1974, and is a native of Akwa-Ibom State.
A businesswoman, entrepreneur and philanthropist, some of her notable achievements during her husband's tenure were collaborating with the State Ministry of Women Affairs and Social Development to institutionalise the Anambra State Annual Mothers' Summit, a programme targeted at gender equity. She also partnered National Agency for the Prohibition of Traffic in Person (NAPTIP) to rehabilitate female victims of human trafficking and played a pivotal role in the creation family courts in the state for the resolution of issues relating to child abuse and property rights for widows and was also a strong advocate for gender affirmative action.
Though not very visible on the political scene, she accompanied her husband to Benue State when he visited the north-central state for campaign recently.
As first lady of the country, she is likely to build on her achievements in Anambra for the benefit of the entire country.
Victoria Kola-Abiola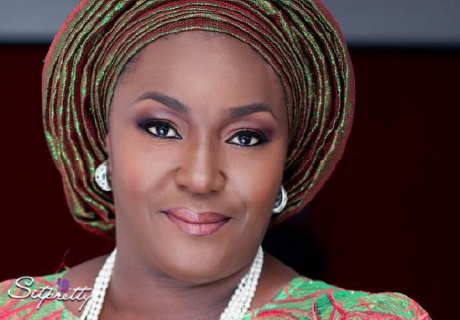 Victoria, Nee Arafat Ossom is Kola Abiola, Peoples Redemption Party (PRP) flag bearer's wife. A native of Delta State, she got married to Abiola in 1992.
She maintains a low profile and not much is known about her.
Victoria has also not featured prominently in her husband's campaign so it is unclear if she will play any role in the event that he becomes president.
Ikeme Dumebi Kachikwu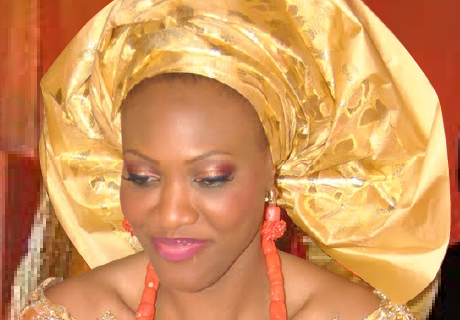 Ikeme is the wife of Dumebi Kachikwu, African Democratic Congress' (ADC)presidential Candidate.
The couple got married in 2011.
She is a director of Kachikwu Foods Limited, a food production and processing company.
Not much is known about Ikeme as she has a scant media presence and has not been seen on the campaign trail with her spouse.
Hafsat Al-Mustapha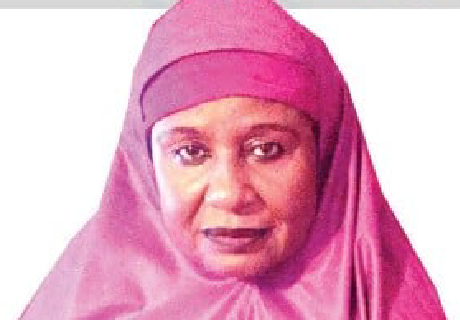 Hafsat is the wife of Action Alliance (AA) candidate, Major Hamza Al-Mustapha, the former Chief Security Officer (CSO), to the late Head of State, General Sani AbachaHamza Al-Mustapha
She bagged an OND and HND in Hotel Management from the Kaduna Polytechnic and was a staff of the Federal Ministry of Culture and Tourism.
Hafsat maintains a low profile and is not known to be involved in political activities.
Adama Indimi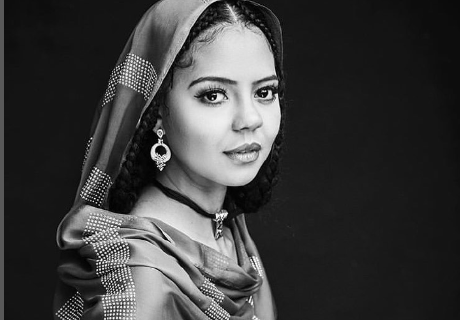 She is the daughter of Borno billionaire and oil magnate, owner of Oriental Energy Resources Mohammed Indimi.
She studied at Lynn University Florida, USA and is married to Prince Malik Ado-Ibrahim, presidential candidate of the Young Progressive Party (YPP) and son of Kogi State first-class monarch, the Ohinoyi of Ebiraland, HRH Dr. Ado Ibrahim.
Adama is a model and founder of a travel agency, Kauna Solutions. She's is a model and runs a travel agency, Kauna Solutions.
Apart from her celebrity status, not much is known about her, as she is not actively involved in politics like her spouse.
Queen Lilian Adebayo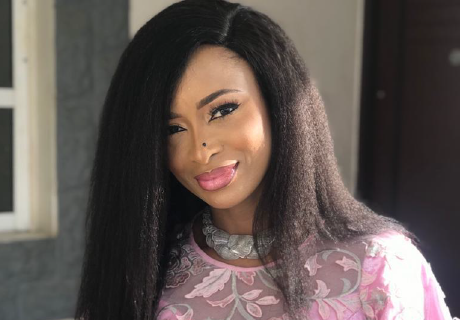 Lilian is the wife of Adewole Adebayo, presidential flag bearer of the Social Democratic Party (SDP).
A native of Delta State, she is the founder of Queen Lillian Adebayo Foundation (QLAF), through which she has successfully supported many disadvantaged students in primary, secondary, and tertiary schools across the country.
She is already pulling her weight in the area of children and was recently reported to have visited orphanages and centres for children with special needs where she made generous donations.
She is likely to continue to play a key role in addressing some of the country's gaps in youth empowerment and empowerment of underprivileged women, if her husband is elected president.