The one storey building looks so deserted and desolate. Even though it is located in the famed Sokoto GRA, the property looks very dilapidated and abandoned. It's been over four decades since it was last painted or renovated. With broken windows, caved- in septic tanks, the entire house is overgrown with shrubs.
That is the residence of the first elected governor of old Sokoto State, Alhaji Muhammadu Shehu Kangiwa. And his family members live in this apartment – together with some of their tenants.
It took weeks of persuasions and follow-ups for 21st CENTURY CHRONICLE to convince the former first family of old Sokoto state speak. It is being 40 years since the death of the first elected Governor of the old Sokoto state (comprising Sokoto, Kebbi and Zamfara).
However, despite Kangiwa's sterling legacies in terms of projects, programmes and policies accomplished during his two-year stint as governor, his family now lives in penury, squalor and abject poverty. They are too ashamed to tell their sorry story. At last, they opened up to our reporter for the first time on how life has been to them 40 years after the demise of their breadwinner.
Legacies of a 'smiling governor'
Kangiwa, who was fondly called the 'Smiling governor,' ruled Sokoto State between October 1979 to November 1981.
He was elected governor of Sokoto under the platform of the National Party of Nigeria (NPN) but his administration was short-lived.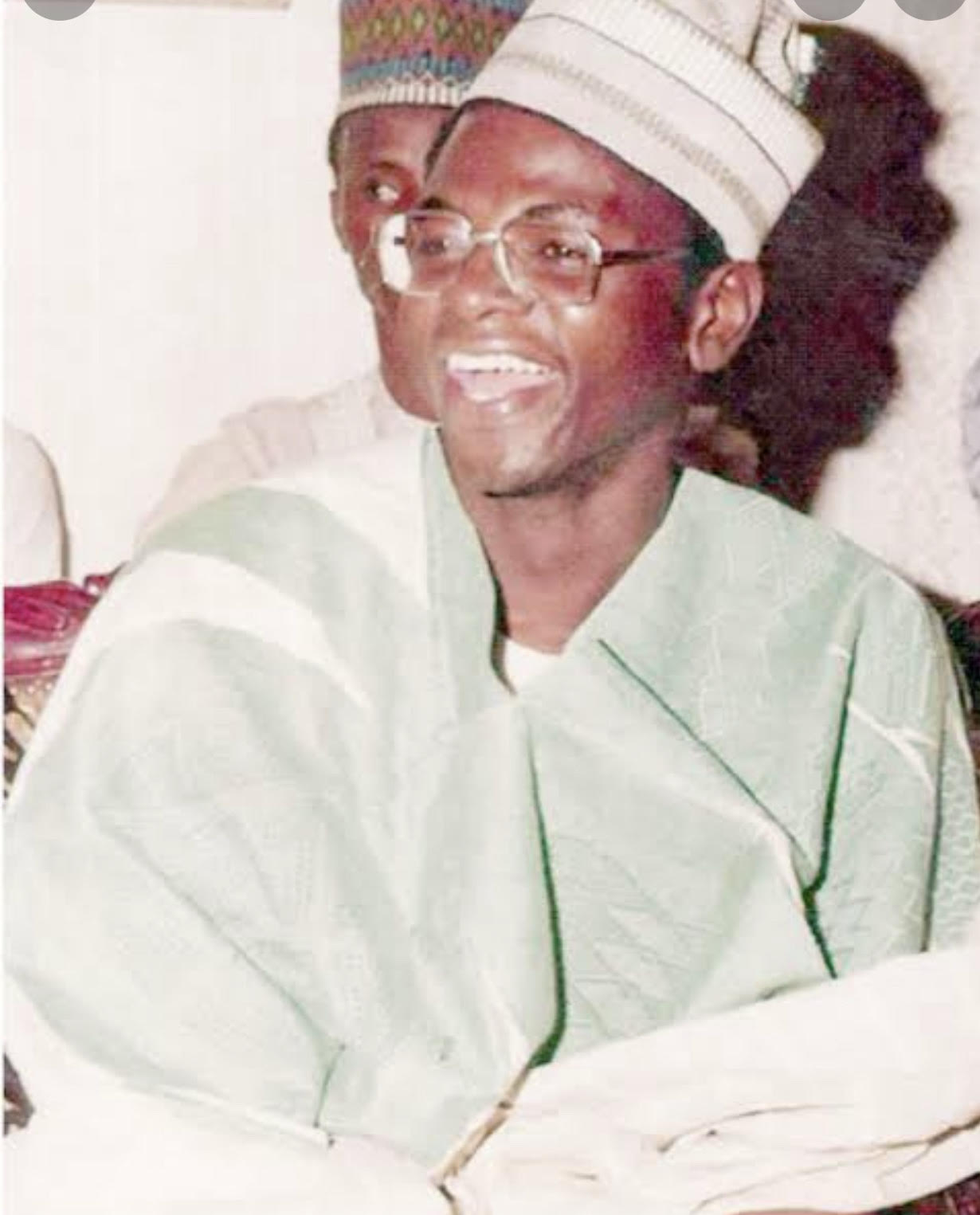 He died in November 1981, falling from a horse while playing polo in the 1981 edition of the Georgian League in Kaduna. He left behind nine children at the time.
However, his legacies are still there to speak for him despite being the only governor with the shortest tenure in the history of the state.
Kangiwa's administration built the very first five star hotel in Sokoto (currently Giginya Hotel) and three smaller hotels in Sokoto (Shukura), Gusau (International Hotel) and in Argungu (Grand Fishing). The last two are now in Zamfara and Kebbi States respectively,
He also built the 240 duplex housing units which have been converted to Kangiwa Secretariat.
Kangiwa established four technical colleges in Runjin Sambo, Durbawa, Gusau and Mafara as well as four vocational training centres at Bunza, Ambursa, Wasagu and Tondi Yauri.
He maintained a free education policy for all Sokoto state indigenes and students were given transport fare to their various local governments during holidays.
Kangiwa also established Sokoto Investment Company, Sokoto Co-operative Bank, and Sokoto State Library.
Other projects he executed include the Sokoto Rice Mill, Sokoto Foam factory, Tamba Animal Feeds, Sokoto Modern Bakeries, Sokoto Ceramic Factory and Sokoto Tannery but none of these companies are working today.
Agonies of 'smiling governor's family
Despite the numerous legacies bequeathed to the old Sokoto State, his family are living with no smile on their faces, according to his son, Ahmad Shehu Kangiwa.
Ahmad, who is the last born of the late governor, told 21st CENTURY CHRONICLE in Sokoto that their father had only left good name for them not wealth.
He said his father died when he was about two years old, so he could not say much about him.
"But any time people talk about his legacies, we feel very happy. He had not left wealth for us but a good name which is more important," he said.
He said since his father's death, the only things the family have been enjoying from government are bags of grains during Ramadan fasting period and sacrificial animals during Eid -el- Kabir.
"The Sokoto state government has been donating grains and sacrificial lambs to the family every fasting and eid periods. And Kebbi state government also donated grains and money to the family during the last Sallah festival. We forever remain ever grateful to them," Ahmad said.
40 years after, no death benefits for Kangiwa
He, however, revealed that, the family were yet to receive the benefits of their father since his death.
"There was a time, I went to the Sokoto State Ministry for Establishment and Pension to claim his death benefits. But they said they could only pay us when there was a legislation in respect of that by the state House of Assembly.
"But we learnt that, his successor, Alhaji Garba Nadama, who served as his deputy before his death, was paid his benefits, So, also former Governor, Yahya Abdulkareem. They were all paid by the Sokoto state government.
"We are appealing to Governor Aminu Waziri Tambuwal to come to our aid," Ahmad said.
Widows struggle for family upkeep
Ahmad, who is fondly called Abba in the family, recalled that, all the nine children left behind by their late father were trained up to the tertiary level by their mothers.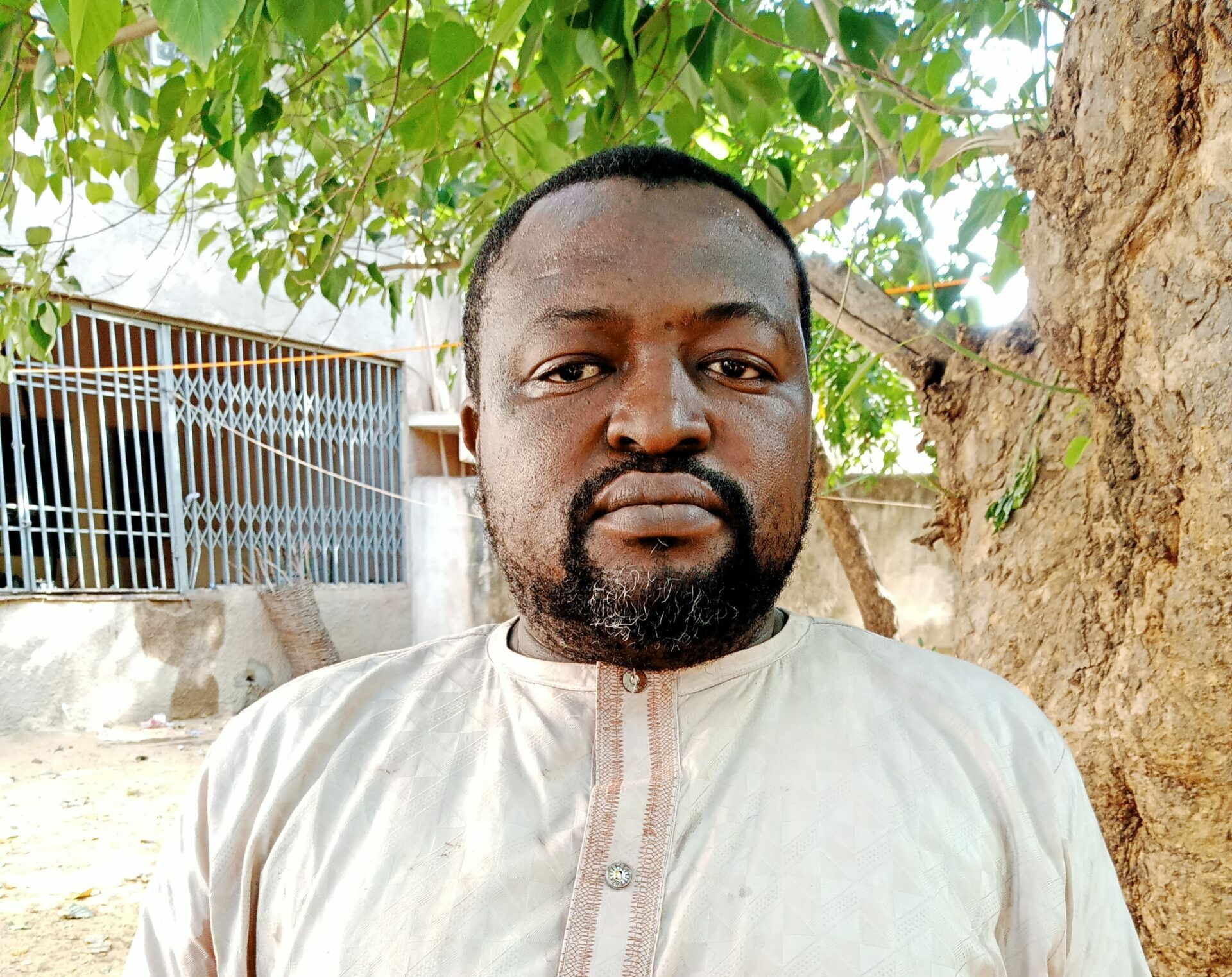 "None of us was granted scholarship despite the promised made by his successor that, our educational responsibilities would be shouldered by the state government," he said.
21st CENTURY CHRONICLE gathered that, of the nine children, only seven are still alive, comprising two women and five men.
Some of them worked with the Sokoto state government before getting federal jobs, but Abba is still a staff of the Sokoto State House of Assembly.
Additionally, only three of his four wives are still alive.
Kangiwa's residence needs repairs
Our correspondent observed the Sokoto residence of the late Kangiwa where he lived till death is in dire need of rehabilitation.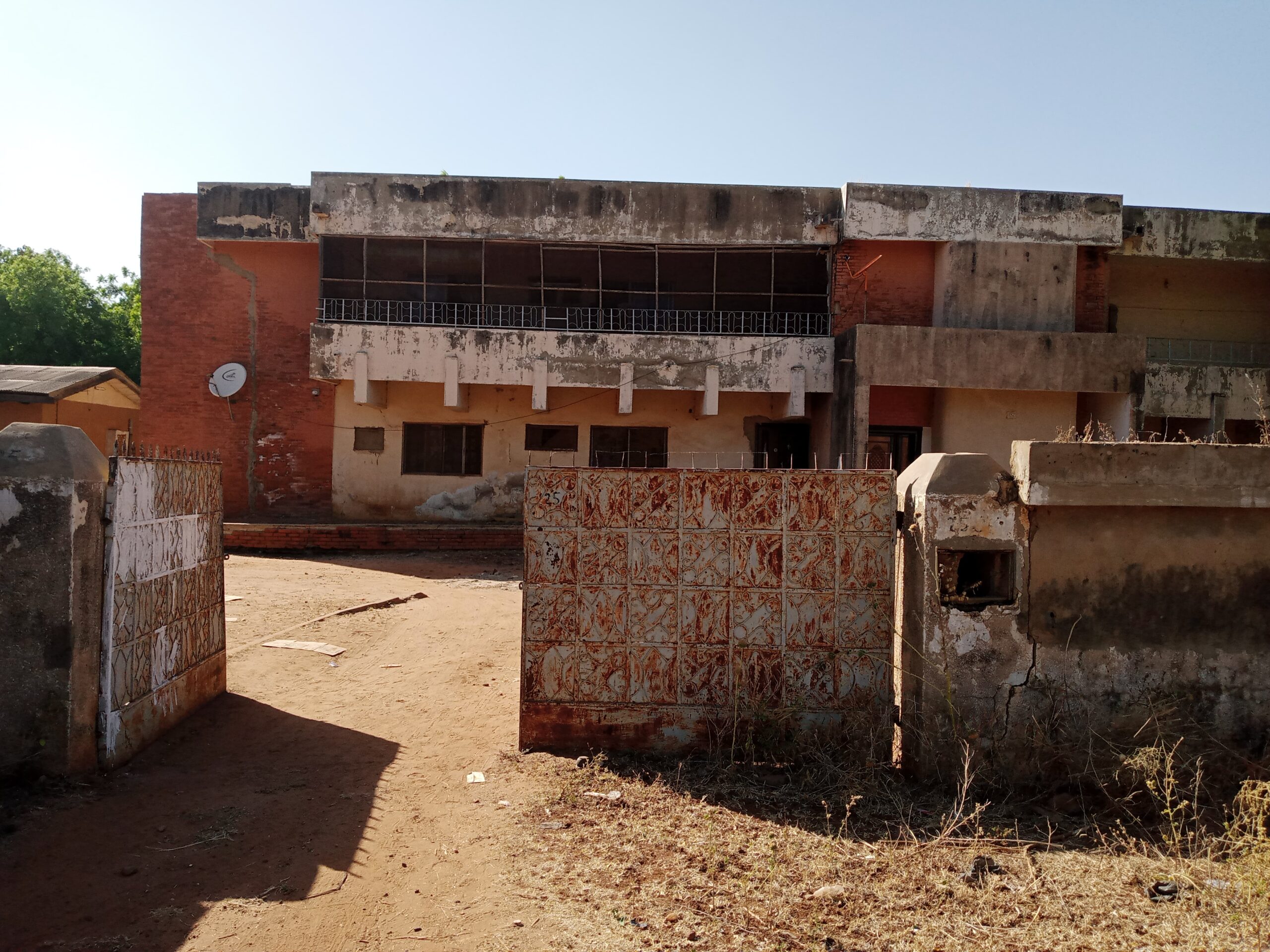 The house, located at Kagara Street, off Agaie Road, in the Government Reserved Area (GRA), was built when Kangiwa was a federal permanent secretary.
Part of the house was sold out by his children to meet some of their financial problems.
Ahmad said the house was not renovated since the death of their father.
"He left behind four houses, one in Argungu, one in Sokoto. I learnt that he owned two houses in Kaduna when he lived there and long after sharing the property among his inheritors, some started selling theirs to solve one financial problem or the other, including part of this house that I am living in," he said
Nobody helps us after Kangiwa's death – Widow
One of the surviving wives, Hajiya Aisha who is fondly called Aisha Buzuwa reminisced her short stay with her husband.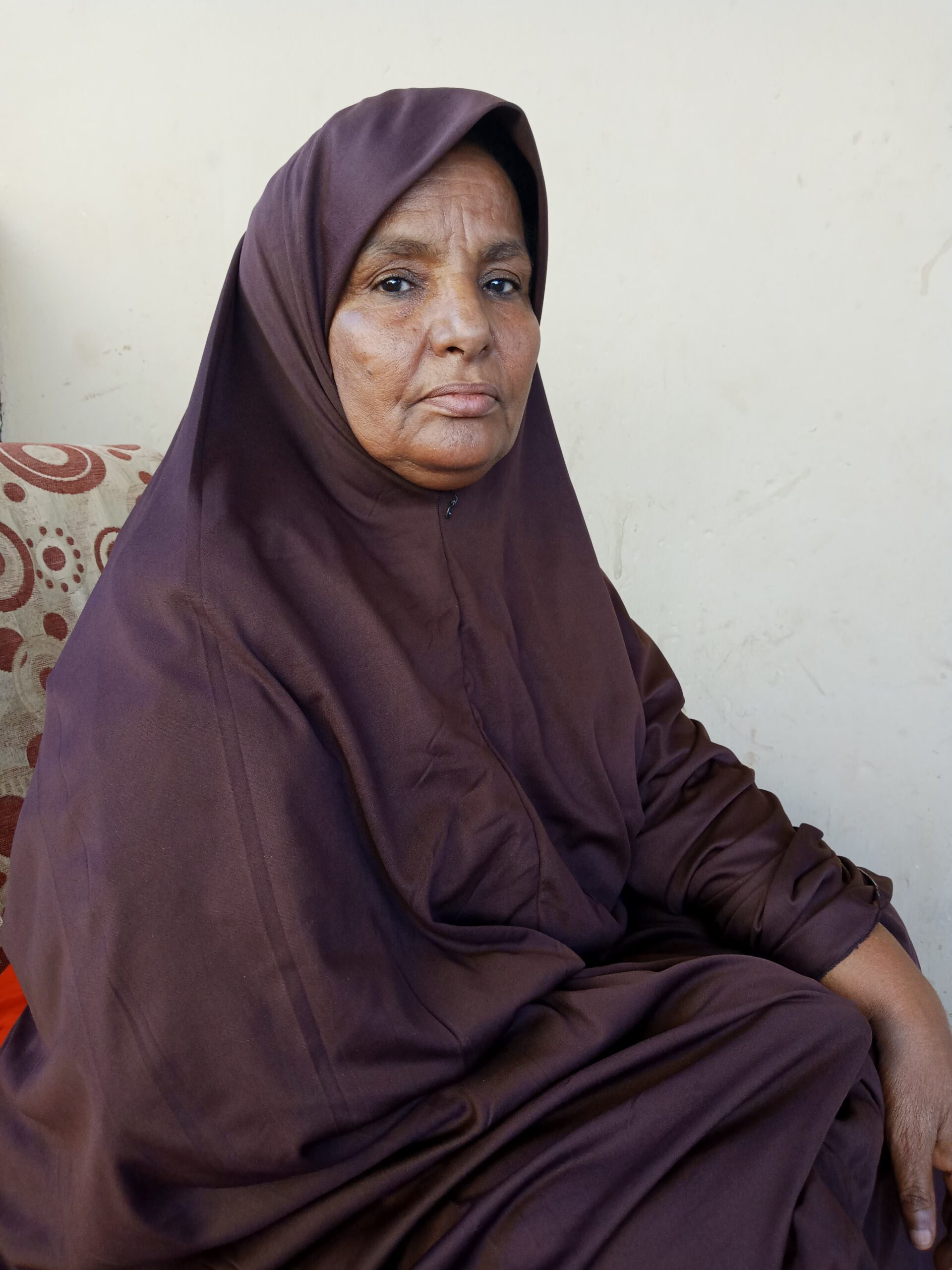 "He is the type who cares much for his family and always tried to make them happy," she told 21st CENTURY CHRONICLE.
She corroborated that, they trained their children themselves, including shouldering the marital expenses of their daughters.
She added that, they are still hoping to get his benefits, 40 years after his death.
She appealed to the Sokoto State government to do something about their situation because they are losing some of their members, including her only daughter.
Why Kangiwa was Sokoto's most popular governor
A retired civil servant in Sokoto State, Abu Shekara,  said Kangiwa, popularly refered to as the smiling governor by the press, because of his pleasant countenance was the most loved first citizens in the history of old Sokoto State.
"In 1979, I'd finished teachers college and gotten a job at the Graphic Arts Section of the State Ministry of Information. Elections had just been done and the first civilian Governor of the state, Kangiwa had formed a government under the NPN which he was determined to endear to all citizens irrespective of partisan sympathies," he said.
Shekara explained that Kangiwa "didn't find that task difficult because he had such an agreeable personality that charmed the people. That secured for Kangiwa the massive support of the people for his policies and programs, which he pursued with commitment and passion.
"He constructed many urban and rural roads across the vast state and engaged in the first massive statewide water supply scheme. His healthcare program saw to the erection of several rural health centers."
He said "I recall that Kangiwa accorded so much priority to information dissemination. There wasn't a Ministry of Information at the time but a Directorate of Information under the Governor's Office, headed by a Director, who was also Special Adviser on Information.
"As at 1979, when I joined the directorate was the only Graphics Art Section staff on GL 04 but I got prompt monthly imprests to purchase materials and implements. I never ran out of stock," Shekara said.
He added that the enlightenment and mobilization drive was such that kept everyone busy, with sensitization on health, education, agriculture and other social issues like productivity, drug abuse and other civic matters.
No response from Sokoto gov't
However, Alhaji Sani Buni Yabo, the Commissioner for Establishment and Pension of Sokoto state, could not be reached for comment as he was not responding to calls put to his phone.