Senator Rabi'u Kwankwaso, the NNPP National leader, has advised the 1,800 couples joined under the mass wedding scheme against checking their spouses' phones.
This is to avoid anything that could lead to the marriage break up, he counselled.
The News Agency of Nigeria (NAN) reports that Kwankwaso spoke at the reception organised for the couples by the State Government at the Open Theatre in Kano Government House on Saturday.
He said checking spouses' phones by married couples is one of the major causes of marriage breakups, hence the need for couple to shun anything that could lead to crisis.
"You have been advised by all and sundry. I believe you have been advised a thousand times. Ulamas, parents, relatives and even business people have advised you on how to live peacefully with one another.
"But, I have one single advice for you; that is checking spouses' phones. Don't peep your spouses' phones as that is the major cause of marriage breakup these days," he said.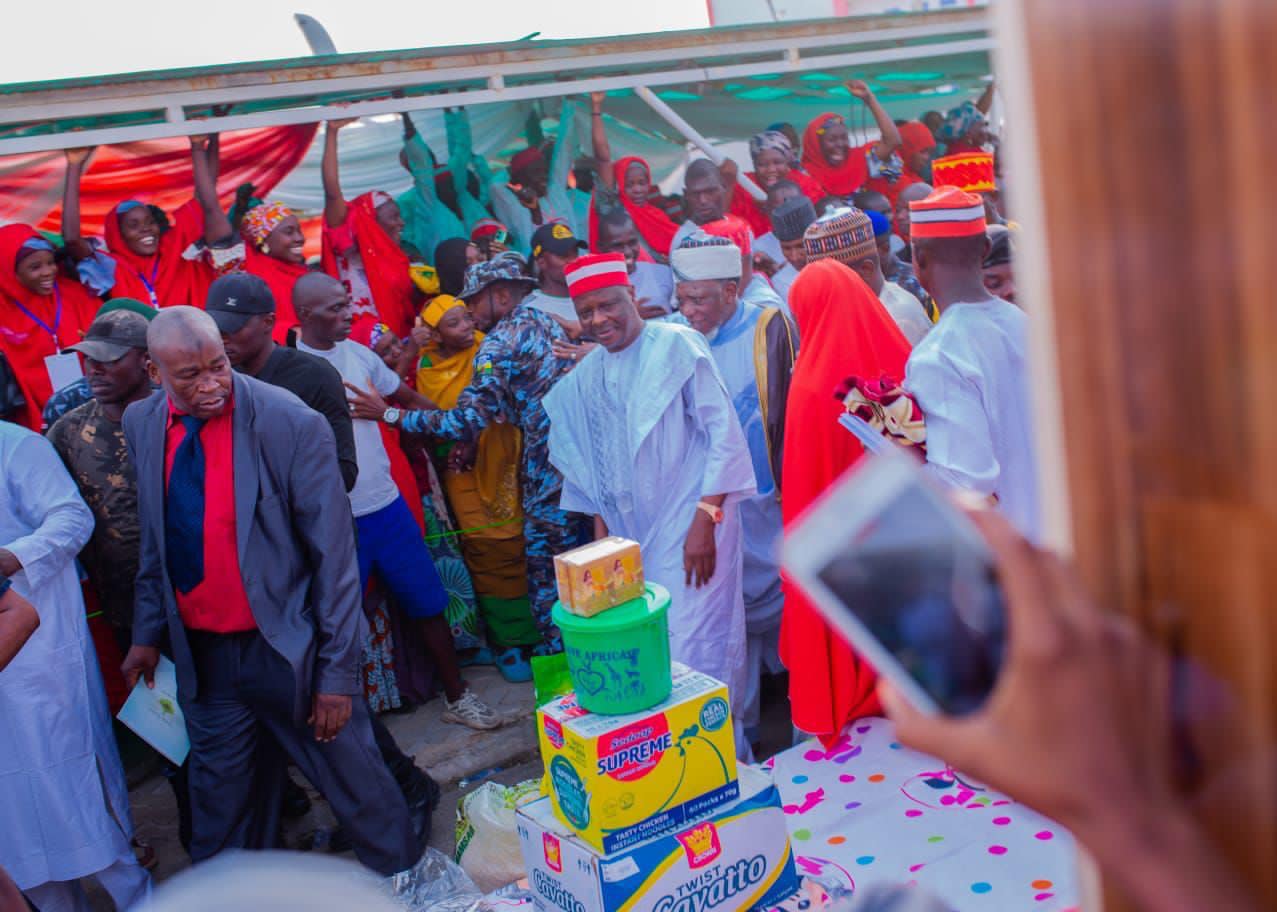 Kwankwaso lauded the political commitment demonstrated by Gov. Abba Yusuf for making the exercise a reality.
He also commended the administration for committing over N700 million to sponsor over 600 students to various universities outside the country.
"We have made the right choice by electing Governor Abba Yusuf as our governor. He is a good leader who had continued with our legacies. One of such of legacies is this mass wedding.
"Apart from this, he is delivering mass oriented projects. We call on the good people of Kano state to support his administration," he said.
Earlier, Yusuf said the beneficiaries of the mass wedding were selected from across the 44 local government areas and the 484 wards of the state.
According to him, not less than 30 couples were selected from each of the 44 local government areas of the state.
He explained that the state government took full responsibility of the marriage, including payment of dowry, provision of furniture, wedding food stuff and N20,000 grant for the brides to start up small scale businesses at the comfort of their matrimonial houses.
He therefore urged the couples to live peacefully in accordance with the teaching of Islam.
Welcoming guests earlier, the Commander General, Kano Hisbah Board, Sheikh Aminu Daurawa, said no fewer than 1,500 couples tied the knot on Friday.
However, Daurawa disclosed that out of the 1,800 couples, the wedding of 264 had been suspended as they tested positive with some ailments and were undergoing medical treatment.
He said after taking the medication, a new date would be announced for the wedding of the remaining 264 couples.
The Islamic cleric pointed out that the wedding scheme had followed due and transparent process, commending the state government for the kind gesture.
While praying for the couples to have long lasting marital bliss, Daurawa admonished them to fear God in dealing with one another.