Until his recent arrest by the police and subsequent confession, Aminu Baba, was known to his friends and neigbours, as a god-fearing, level-headed and harmless man going about his legitimate automobile business in Gusau, Zamfara state capital.
Mr Baba's innocent persona drastically changed after he was publicly paraded and seen confessing to the gruesome killing and dismemberment of a 9-year-old boy in Gusau.
21st CENTURY CHRONICLE was in Gusau at the weekend to speak with Mr Baba's neigbours, friends and business partners. Many of his acquaintances said the suspect won't hurt a fly; another described him as a committed Muslim, who always gives the biggest donation at the mosque.
While being paraded at the Police Command headquarters in Gusau, Mr Baba told newsmen that he ate and sold human parts to some unknown persons.
He said he employed two teenagers to scout for young boys to kill for him and they had done that twice, getting N1million in return.
"I paid them N500,000 for each of the killings of the two young boys. We removed penis, eyes, intestines and Esophagus and I used to eat these human organs and sell some to those who need them," he said
Police commissioner in the state, Ayuba Elkana, said the other suspect, Abdulshakur Mohammad, had confessed that that was the third time he was contracted by Baba to source for human parts.
He said he connived with Baba and Ahmad Tukur to deceive the victim, who was taken to an uncompleted building.
Mohammad said after killing him, they removed his intestine, esophagus, private part and two eyes, which they took to Baba who in return gave them N500,000 as agreed.
The Aminu Baba we know –Neigbours
In the area he lives, Mr Baba is known to be an easy going person who has no known enemies. His house is located at Unguwar Yan Hanya, Filin Jirgi, Gusau.
One of his neighbors, who gave his name as Zayyanu Usman, said Aminu Baba was not known to have issues with people of the area.
"My house is down the lane. His (Mr Baba)'s house is the first on our line. Wallahi, not only me, but half of us in this area are surprised to hear that Aminu Baba has engaged in things like this. I'm not telling you this because he is my neighbor but wallahi if he didn't confess to the crime, nobody would agree that he can eat human flesh. But then that's what human beings are, only God knows what a man can do," he said.
Mr Baba's former neigbour is Najib Ismail. He is a teacher who had lived in the area before relocating to the Lalan area. He said he was surprised that Aminu Baba was arrested.
"When my wife told me, I thought it was their normal gossip but she insisted that one of our neighbors while we were at Filin Jirgi called her twice and said Aminu Baba has been arrested in connection to ritual killings. I'm still surprised because we all knew him to be friendly," Mr Ismail said.
"When I was in that area, I knew him as one of the few who gave the highest contributions. When something is needed in the mosques, Aminu Baba would give the highest money or even buy the thing," he said.
Another friend of Aminu Baba, who also works at Na'ala Motors in Gusau, said one of Baba's daughter's weddings has been slated to take place in three weeks' time.
The arrest, confessions
Aminu Baba's arrest was preceded by the arrest of his two teenage lieutenants by the police in Gusau. Abdulshakur Muhammad and Ahmed Tukur were interrogated by Gov. Bello Matawalle at the command's headquarters in the presence of the police.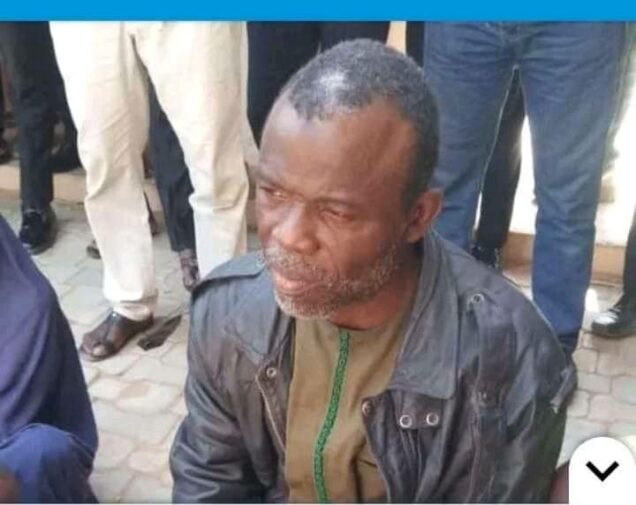 In one of the several video clips released by some of the policemen, Abdulshakur was seen being asked by two police officers and he responded that he gave some body parts to Aminu Baba and threw away the bodies. He said he had killed two teenagers and took preferred body parts to Baba who paid him in return.
After Abdulshakur's confession, Governor Bello Matawalle had given a 24 hours' ultimatum to the police to arrest Aminu Baba. Thereafter, Aminu Baba was arrested in his house in Filin Jirgi area.
How Aminu Baba was arrested
A police source told our correspondent in Gusau that plain clothed officers were stationed at the house when Aminu entered.
"He hid in the ceilings of his bedroom and refused to answer the police summons," the police officer said.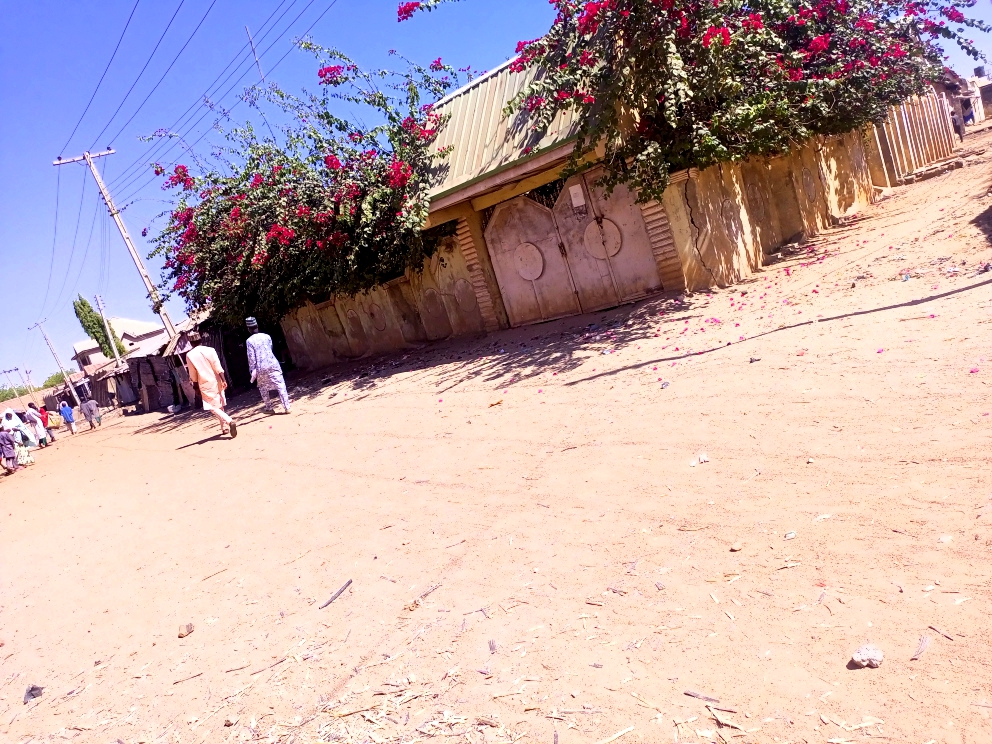 "Despite several appeals, he refused to come down. Our personnel had no option than to follow him into the ceiling and arrest him. He was taken to the Criminal Investigation Department of the command," the police officer added.
On arrival at the CID, "he was not shown his accomplices who were at the command too, but when their names were mentioned to him, his reaction gave him out," another source at the command told 21st CENTURY CHRONICLE.
He was subsequently interrogated by three officers and he confessed that he eats human flesh, preferably intestine and esophagus.
Business deserted after Aminu Baba's arrest
Aminci Motors is located along Zaria Road, Tudun Wada area of Gusau. It's near the more famous Na' ala Motors and Matasa Motors. The place is directly opposite Zamfara State Water Board, and there is only one building between it and the famous Gusau Hotel.
Checks by 21st CENTURY CHRONICLE revealed that contrary to some people's beliefs that Aminci Motors is owned by Aminu Baba alone, the vehicles in the place are mostly owned by his business associates.
An attendant at Na'ala Motors, who spoke in confidence, told 21st CENTURY CHRONICLE that Aminu Baba has been in charge of the business for years.
"I have been working here (Na'ala Motors) and I know Aminu Baba for years. The cars that belong to him can't not be more than five but all other cars are owned by friends and associates. What he does is to sell the cars and get his commission. But because he knows and has access to a lot of people in the state, he controls the business and we were told by our Ogas here that the place was given to Aminu to do his business," the source said.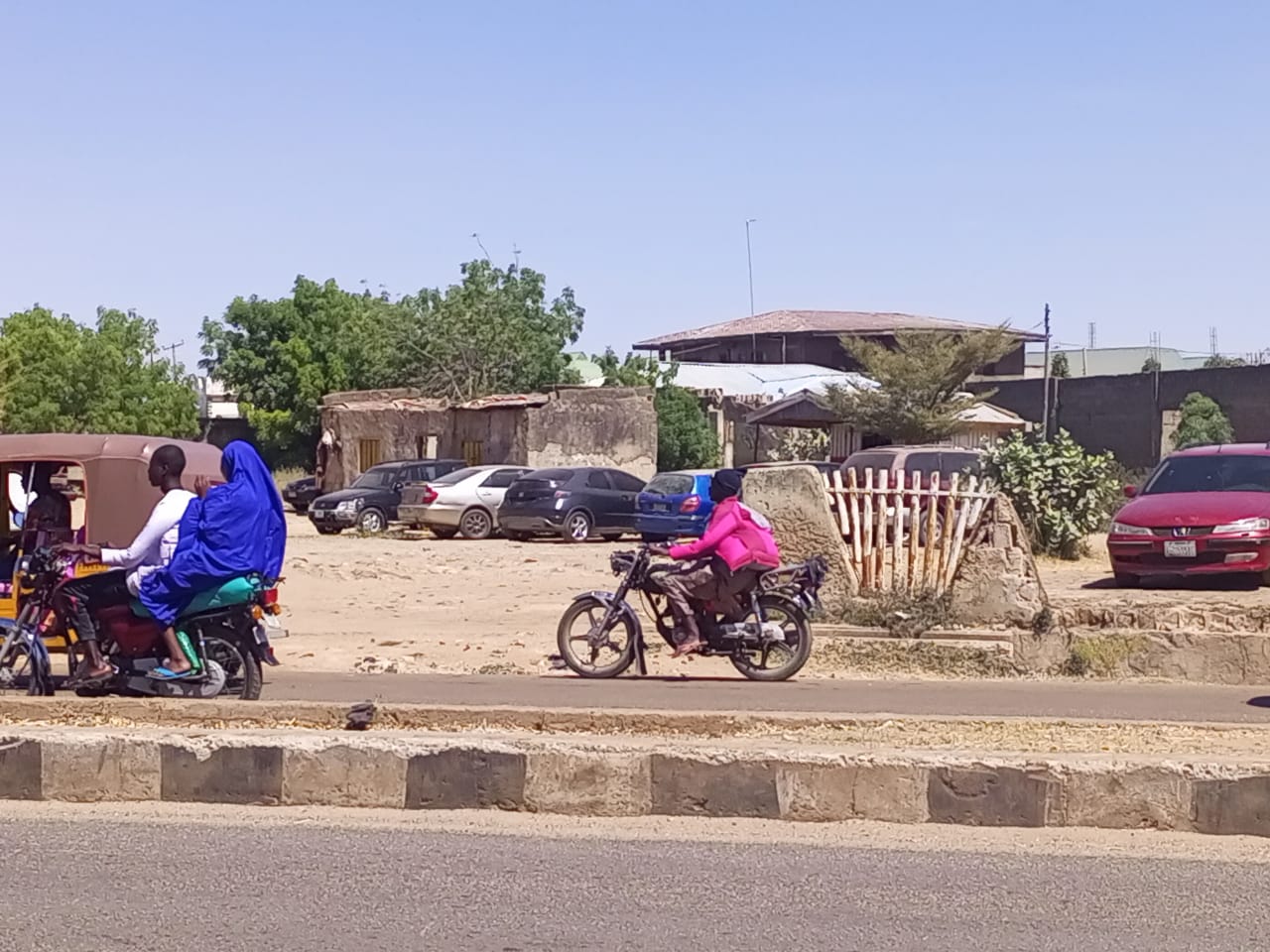 He added that immediately the police arrested Aminu Baba and the news began circulating, most of his friends came and took away their cars before security agents stormed the place.
"We didn't even know what happened to him until we saw his boys take away most of the cars. His friends came and started taking away their cars and that was when we told that he had been arrested. Soon, policemen took over the place," he added.
There are not more than 10 cars at the place now and although 21st CENTURY CHRONICLE didn't see a sign of presence of policemen, two car attendants at Na'ala Motors said plain clothed policemen have been guarding the place.
No links between Ali Gusau and Aminu Baba
Our investigation revealed that the building, like most of other buildings and plots, is owned by retired General Aliyu Gusau.
Ali Gusau, a former minister of defense, National Security Adviser and Chief of Army Staff, has many plots, completed and uncompleted buildings in Gusau. Many of the properties are not known to belong to him.
Most of those who spoke to this newspaper on the issue, however, said there has not been any known relationship between Aminu Baba and Ali Gusau.
The police said the suspects would be arraigned after investigations are completed.